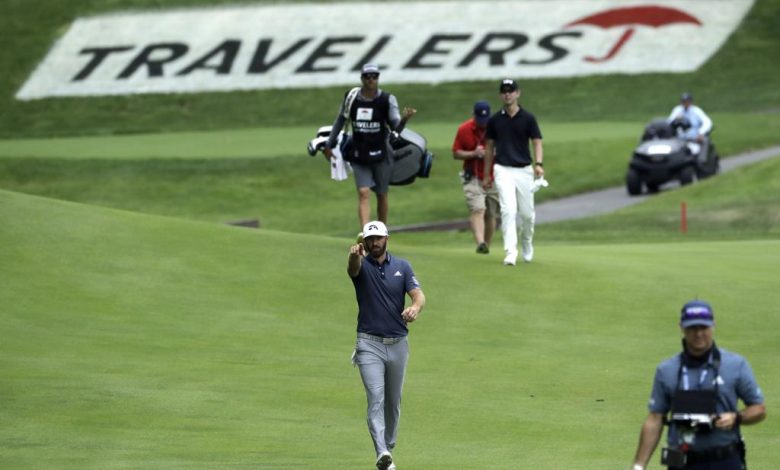 There was a lot of excitement heading into last Sunday's final round at the RBC Heritage as 20+ golfers had a chance at winning being within 3 shots of the lead. That's not the case for Travelers Championship final round betting as it's looking like Brendon Todd (-18) vs. Dustin Johnson (-16) for the crown. Johnson and Kevin Streelman (-15) are the only two golfers within 3 strokes for Sunday.
Oddsmakers like Johnson (+175) as the live betting favorite to win the tournament after his -9 61 on Saturday. Todd is a close 2nd at +190 as he also shot a 9 under yesterday. After that the odds jump way up to Bryson DeChambeau +850 as he would have to make up 5 strokes in Travelers Championship final round betting. It's looking like matchup wagering for this one.
Abraham Ancer (-130) vs. Viktor Hovland (Even)
Abraham Ancer continues his consistent play coming into Travelers Championship final round betting at -12. Ancer has shot -3, -5, and -4 this week to follow up three straight 65 or lower rounds at the RBC Heritage. Viktor Hovland is -11, mostly because of his -7 63 in round 1. Hovland has been just -4 total since then. What's surprising is that Hovland ranks 4th in the tourney on tee-to-green strokes but has been horrible at 50th in putts. Ancer has been consistent, but Hovland has the chance at an eye opening day if he can find his putter.
Pick: Hovland (Even)
Phil Mickelson -120 vs. Charley Hoffman (-110)
Is Sunday the day the now 50-year-old Phil Mickelson turns things around or continues to look fatigued. "Lefty" was one of the stories of the tournament after going -13 on Thursday and Friday but followed that up with a disappointing +1 on Saturday. Mickelson had 3 bogies yesterday after just one through the first 36 holes.
Charley Hoffman shot a bogey free round on Saturday en route to a -5, 65. It's been a nice tournament for Hoffman who sits a stroke back from Mickelson at -11 after missing the cut a week ago. It's just hard to tell how much gas Mickelson has in the tank for Sunday.
Pick: Hoffman -110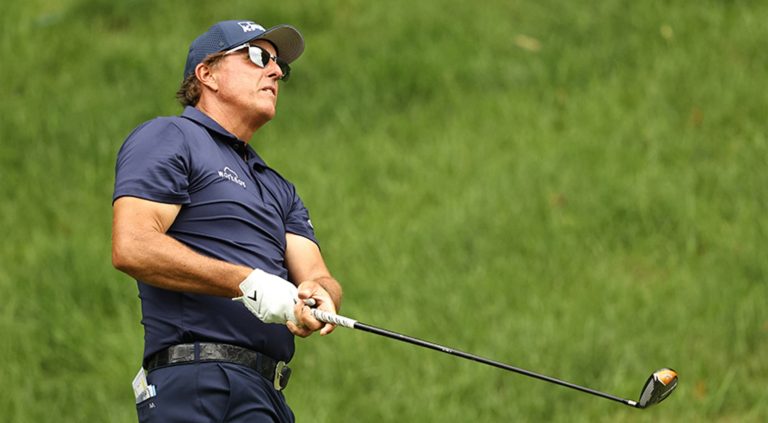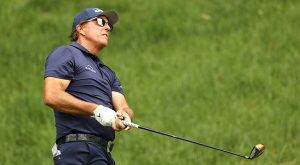 Kevin Na (-115) vs. Kevin Streelman (-115)
Kevin Streelman is one of the few golfers that still has a chance of winning this thing as he is just 3 strokes back from Todd. Could being that close and needing every single stroke make Streelman press a bit on Sunday though? There's no doubt he's been great, ranking 6th in the tourney tee-to-green and 9th in putts en route to a -4, -4, and -7 weekend.
One would expect a regression in putting at some point for Kevin Na as he is 4th in strokes gained putting for the weekend. Na didn't puss a putt under 10 feet on Saturday while sinking a while hitting a 15, 13,12, and 20 footer. Na has just two bogeys coming into Travelers championship final round betting, both in Friday's 18. Na is currently T5 with DeChambeau but is also just 31st in T2G for the first three rounds. This one could go either way, but Streelman has just had an overall solid tourney.
Pick: Streelman -115
Zach Johnson (-125) vs. Brendan Steele (-105)
Zach Johnson and Brendan Steele both come into Travelers championship final round betting tied at -11. Of the two golfers, Johnson has been the more consistent over the weekend shooting 68 or lower each day. Steele's score is built largely on Friday's impressive -8, 62. Steele has been the 2nd best putter of this tournament, but also had 3 bogey's on Saturday.
Pick: Johnson -125