Free Expert Sports Picks
NBA Picks
Monday January 20th NBA Free Betting Pick: Knicks at Cavs
New York Has Come a Long Way Being Favored on the Road - Even Against Cleveland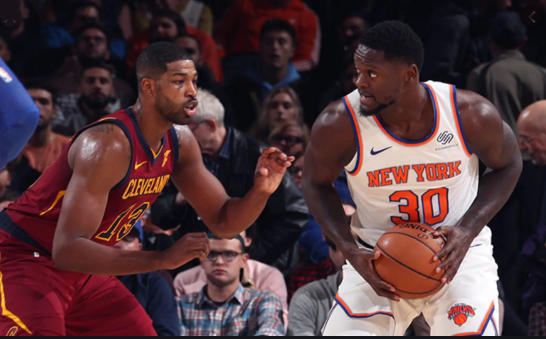 The Knicks actually look like a good bet heading into the January 20th NBA free betting pick as -1.5 favorites on the road against Cleveland. That may be saying more to how bad the Cavaliers have been, but the teams have split in two games at Madison Square Garden already this year – trading each other blowouts. Who gets the edge in this matchup of teams a combined 40 games under .500?
Knicks Losing Steam?
New York looked good since pushing the eject button on the David Fizdale era and giving Mike Miller the head coach position in the interim. The Knicks started off 6-5 in Miller's first 11 games, but have gone 1-8 over their last 9. That one win was an impressive one though 124-121 victory over a good Heat squad. New York also lost a close game last time out in an 87-90 defeat to Philadelphia.
Overall the Knicks have failed to show up more often than not though in the month of January. NYK has defeats of 30 points to the Lakers, 24 to the Jazz, 12 to the Pelicans, 26 to the Bucks, and 23 to the Suns over the last two plus weeks. Cleveland is by far an elite team however. The Knicks could easily come out sluggish in the January 20th NBA free betting pick with the awkward 5:00 PM EST Monday tip off time on the road.
The Knicks will be without (sometimes) promising rookie RJ Barrett on Monday after he suffered an ankle sprain. The New York game plan was going to be to feed the ball to Julius Randle anyways as he has 25+ points in 3 of the last 4 games. Cleveland is also 5th worst defensively vs. the C position on the year. Marcus Morris has 17 and 20 points since returning from injury, and will try to bring a physical game against Kevin Love. 
Cleveland Playing Well This Month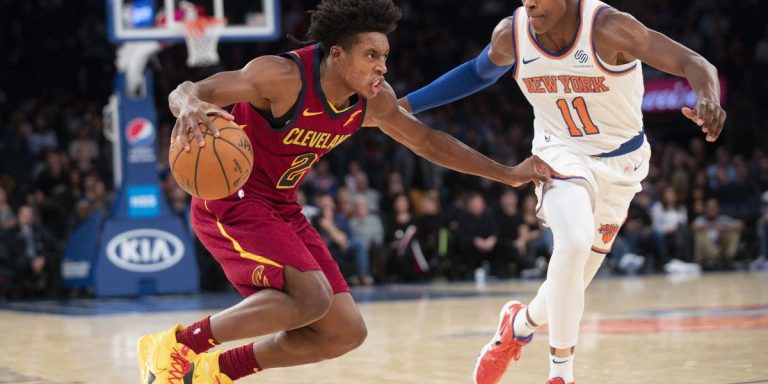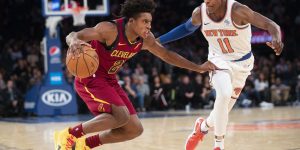 Make no mistake, the Cavaliers' 2-8 record in January is far from impressive. Unlike New York in a lot of games though, Cleveland has been close to winning a lot of games this month. The Cavs have a 2 point losses to Charlotte, Detroit, and Chicago over that span as well as falling by 4 to Memphis. Another thing to note is that the Cavs will be at home for the first time in nearly two weeks in the January 20th NBA free betting pick after playing the last six on the road.
Both of the games in this series this season have been played at Madison Square Garden. Cleveland scored a 21 point win on November 10th, but gave that right back in an 18 point loss 8 days later. New York's most recent victory snapped a 4-game Cavs winning streak. What's got to be worrisome for Cleveland heading into Monday's game is the fact that Randle and Morris combined for 53 points and 13 rebounds in the November 18th meeting.
January 20th NBA Free Betting Pick
Cleveland is at home for the first time in awhile which gives them a bit of an edge. New York just might be too big for this team though with Randle, Morris, Taj Gibson, Mitchell Robinson, and Bobby Portis all being dangerous on the blocks. The Cavs are missing two front court players as well with John Henson likely out with back soreness and Ante Zizic having vertigo. It's a close call with both teams being 2-8 over their last 10, but the Knicks get the edge thanks to their inside game.
Free Pick: New York Knicks -1.5