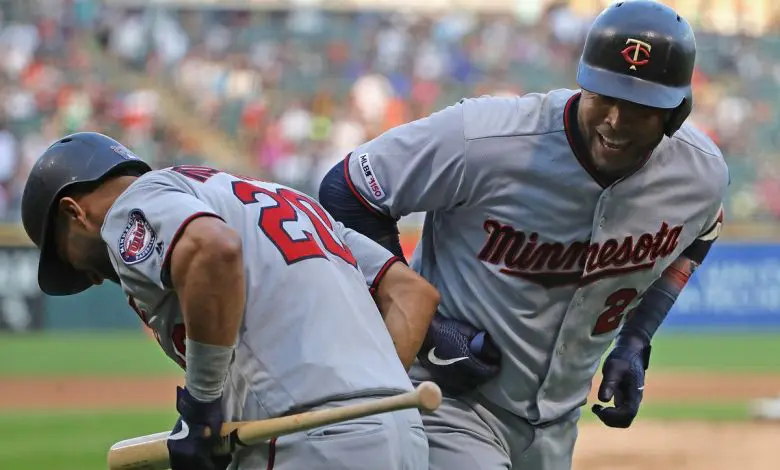 August 31st White Sox at Twins betting has gotten real interesting after how the weekend played out. Minnesota is in the midst of a 5-game losing streak that has knocked them out of first place. Chicago is 8-2 over their last 10 and have surpassed the Twins to a tie with Cleveland atop the AL Central.
The Sox are a -135 favorite on Monday even on the road at Target Field (Minnesota +115). Chicago sends Lucas Giolito (3-2, 3.09 ERA) to the mound in his first start since throwing a no-hitter Tuesday against Pittsburgh. Minnesota goes with Rich Hill (1-1, 3.55 ERA) who is coming off  a successful outing last time out as well.
What's Next for Giolito?
It's an interesting strategy to deploy regarding wagering on a pitcher the start after a no-hitter. The amazing thing about Giolito's outing on Tuesday vs. the Pirates is that he needed just 101 pitches to go the 9.0 innings while also striking out 13. The right-hander threw 110 pitches a start before that while allowing just 3 hits over 7.0 IP to Detroit. Giolito has 26 K's his last two starts.
Giolito opened the season against the Twins and it wasn't pretty. Minnesota cranked out 7 runs in 3.2 IP against the Sox starter powered by a couple Max Kepler home runs. Giolito was 2-2 with a 3.24 ERA vs. Minnesota last season but threw a complete game 3-hitter with 12 K's in his lone 2019 start at Target Field.
Chicago took two of three from Kansas City over the weekend but needed walk-offs on both Friday and Sunday. The White Sox have still scored 5+ in nine of the last 10 games and rank 6th in the majors in runs/game (5.18). Only James McCann and Edwin Encarnacion have seen Minnesota starter Rich Hill more than 3 ABs. Something to consider with Hill's somewhat unique delivery.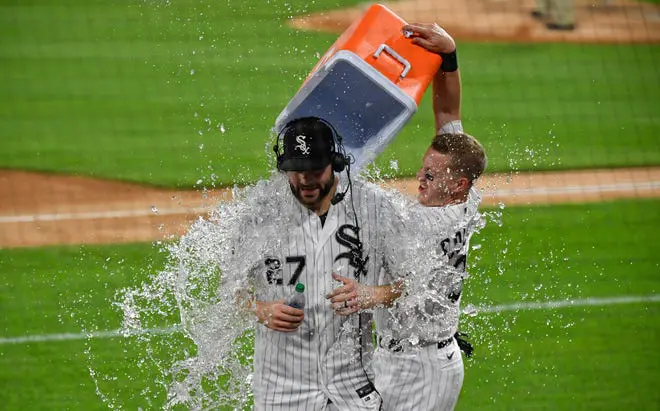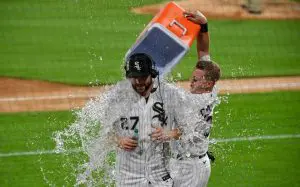 What's Wrong With the Twins?
Minnesota is in a rut coming into August 31st White Sox at Twins betting. Rocco Baldelli's team has dropped five in a row to fall out of the top of the AL Central for the 1st time this season. Minnesota's potent offense has scored 3 runs or less in six straight games and plated just two each while getting swept by Detroit over the weekend.
The good news for Minnesota is that their 3-6 road trip is over. The Twins are great in Minneapolis, going 12-3 at Target Field this season. Minnesota took two of three in Chicago to start the season and were 13-6 against the White Sox a year ago. The Twins also hit Giolito well as Nelson Cruz (6-14, .429, 3 HR) and Kepler (8-19, .421, 3 HR) have particularly given the Sox starter fits.
Rich Hill makes his 4th start of the season, facing Chicago for the 1st time. Hill has had two great outings allowing 1 ER over 10 IP but also has a 4ER in 2.2 IP outing vs. the Brewers sandwiched in there.
August 31st White Sox at Twins Betting Pick
There are two great offenses squaring off in the Twin Cities on Monday night and the total of 9 is a tempting 'over' play. Giolito is coming off a no-hitter though and has 26 K's in his last two starts while Minnesota hasn't scored more than three in the last six games. The Twins did get to Giolito in the opener though and are much better at home. The thing is, Hill is only going to give about 5.0 innings at the most, and Chicago has destroyed bullpens lately.
Free Pick: White Sox -135
Free Pick: Over 9