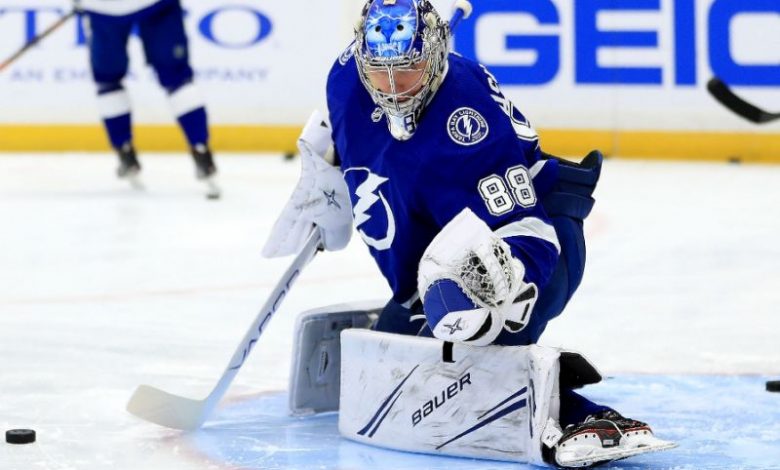 It's do or die time for Boston heading into August 31st Bruins vs Lightning game 5 betting. After winning the opener 3-2, the Bruins have dropped three straight to Tampa Bay – the last two by a combined score of 10-2. Can Boston fight their way back into this series, or is it already over?
Oddsmakers have set Tampa Bay as -125 favorites with the Bruins cashing in at +110 with an underdog win. Two games have gone 'over' and two 'under' heading into game 5 that has a betting total of 5.5.
Any Hope for Boston Here?
Game four on Saturday seemed to be the make or break tilt for Boston and Bruce Cassidy's team responded with a 1-3 loss. Even though the Bruins led the NHL in points before the COVID pause with 100, they are looking at an uphill climb needing to win three straight vs. a Lightning team that was 2nd in the East with 92 points on the year.
The biggest problem for Boston heading into Bruins vs Lightning game 5 betting is their offense. Boston was a top 10 scoring offense during the regular season but has just a Brad Marchand and Jake DeBrusk goal to show for the last two games. The Bruins managed just 24 shots in the 1-7 game three loss.
The Bruins didn't look like they'd miss Tuukka Rask leaving the NHL bubble after Jaroslav Halak stopped 35 of 37 Tampa Bay shots in game one. Halak also was good enough in game two even though he allowed four goals considering Tampa Bay pelted the goaltender with 40 shots (.900). In the last two games of the series though, Halak has let 7 goals slip by on just 42 shots (.833).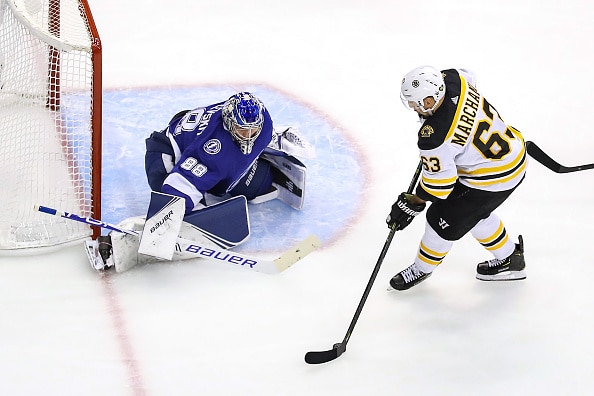 Tampa Bay Looking Like Champions
The Lightning are +240 to win the 2020 Stanley Cup playoffs on a wager that looks like it has solid value based on the last three games. Tampa Bay has bounced back from a series opening loss to beat the top points leader in hockey 4-3, 7-1, and 3-1.
Tampa Bay has never lost a playoff series when up 3-1 so a win in the next three games seems inevitable. Will it be Monday though? The play of Ondrej Palat would seem to indicate 'yes' as the left-winger has netted four goals in the last three games. Nikita Kucherov has dished out 5 assists in the last two Tampa Bay wins as well as this looks like a team that is clicking.
Vasilevskiy seems to have put some shakiness from games one and two behind him in holding the Bruins to two goals on 54 shots the last two (.963). Vasilevskiy gave up six goals in the first two of the series but Tampa Bay still earned a 1-1 split.
Bruins vs Lightning Game 5 Betting Pick
It's hard not to just back the Lightning here at a very affordable -125 price tag. Boston just hasn't looked right since the restart, beginning with losing all three games in the seeding round. What motivation does Boston have knowing it's an insurmountable 3-1 deficit to the Lightning?
Pick: Tampa Bay Lightning -125