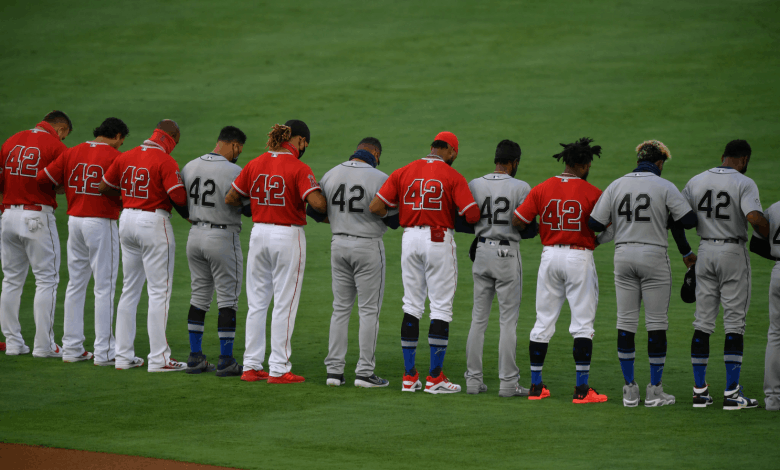 Surprisingly the Seattle Mariners are right in the thick of the American League Wild Card race as baseball's second half is slated to start this weekend.
The Mariners travel to Los Angeles this weekend for a three-game set with the Angels. The series is set to start on Friday night with a pitching match-up between Angels lefty Andrew Heaney and Chris Flexen.
The series presents an opportunity for the Mariners to continue to gain some momentum from their first solid conclusion to the first half when they went 6-4 in their final four 10 games before the All-Star Break.
In Los Angeles, the Angels are just 5.5 games out of a wild card spot despite Mike Trout not appearing in a game since May. Shohei Ohtani deserves a ton of credit for keeping the Angels in the race in Trout's absence. Trout is expected to return later this month or in early August, and if Trout returns to his normal form, the Angels could potentially be in a position to qualify for a wild card position in the American League.
Here is a preview of what to look for in Friday's match-up between the Seattle Mariners and Los Angeles Angels.
Pitching match-up: Chris Flexen vs. Andrew Heaney
Starting for the Mariners is 27-year-old right-hander Chris Flexen. Flexen is 8-3 this season with a 3.51 ERA in his 16 starts. He has gone 92.1 innings this season and walked just 19 hitters, which equates to 1.9 walks per nine innings this season.
Flexen's opponents have an average of .267 this season with a .303 on-base percentage. He has been able to effectively balance his ability to throw strokes — he strikes out about six hitters per nine innings — with an ability to pitch to contact and have his defense make plays for him in the field.
Flexen has really benefited from having an above-average spin rate on his curveball, which has also contributed to a similar chase rate rating. Joining his curveball, he has a four-seam fastball, cutter, and change-up.
Andrew Heaney is starting for the Angels for the 16th time this season. He has a 5-6 record this season with a 5.38 ERA. The lefty averages about three walks a game, and that has contributed to his 1.351 WHIP this season.
One area where Heaney has been exceptional this season is with his strikeout pitch. He averages about 11 strikeouts this season per nine innings.
Opponents have effectively barreled up Heaney this season, but he possesses one of the elite chase rates in all of Major League Baseball. One of the reasons for that is because he has been able to effectively locate his curveball on the corner of the plate. His curveball doesn't have a great break, but his ability to put it where he wants.
In Heany's last start on July 7, he went 5.1 innings and gave up just three earned runs. In fact, Heany hasn't gone more than six innings since a June 1 start against the Giants when he gave up just a single earned run.
In his one start against the Mariners this season on April 30, he went just 3.1 innings and gave up four earned runs and six hits.
Pick
This is a tough one to pick, but with the Angels being the home team, they are the moneyline favorite at -148. Despite the Angels being the money line favorite, I'm sliding with Flexen and the Seattle Mariners on Friday night.
The Mariners are at +126 on the moneyline, and with the over/under being set at 8.5, I would take the over too.