MLB Picks
MLB Wednesday April 20th Rays at Cubs Betting Preview
Tampa Bay Wraps Up Their Visit to the Windy City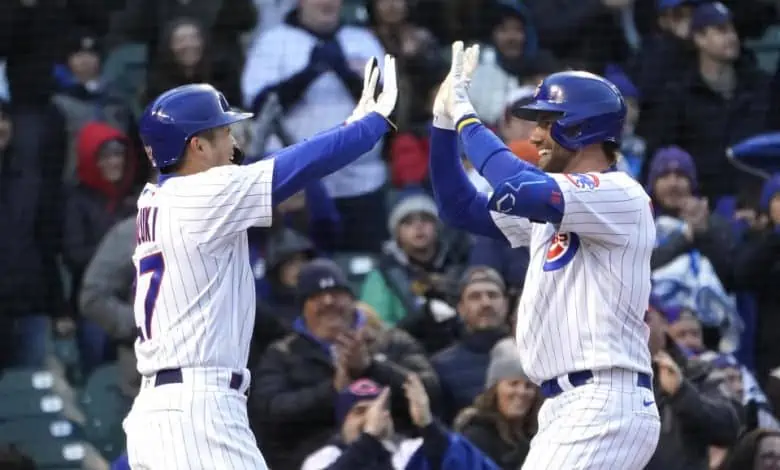 Tampa Bay is probably sick of deep dish pizza as they head into the April 20th Rays at Cubs betting matchup. Kevin Cash's squad lost two of three on the South Side against the White Sox, and now try to avoid that same fate in Wrigleyville as they wrap up a six game trip to the Windy City on Wednesday.
The Cubs and Rays have split the first two games of this series, with Chicago picking up a 4-2 win on Monday before TB returned the favor 6-5 on Tuesday. Oddsmakers are split on who has the edge Wednesday night, with Tampa Bay priced at -115 and the North Siders -105.
Tampa Bay Struggling a Bit
The Rays roared out to a series opening sweep – but against 3-8 Baltimore. Tampa Bay went on to lose three of four to lowly Oakland (even though the A's are doing well this season) and then dropped two of three to the White Sox in what was supposed to be a clash of AL contenders.
Now Tampa Bay finds themselves on the verge of losing a third straight series heading into the April 20th Rays at Cubs betting matchup. The Rays can win the rubber match if Wander Franco continues to hit well, going 3-4 on Tuesday while hitting his first HR of the season. TB is 11th in the majors in both runs/game (4.33) and batting average (.249) – good but not great.
Drew Rasmussen (0-1, 5.00 ERA) makes his second straight start in the Windy City, taking the loss on Friday against the White Sox despite giving up just 3 ER over 5.0 IP in a 3-2 Rays defeat. Rasmussen doesn't have a ton of experience facing the Cubs, with Yan Gomes, Willson Contreras, and Ian Happ all having just 1 AB vs. the TB starter.
Cubs Staying Afloat
There wasn't a whole lot expected out of the Cubs this season, but they are 6-5 on the year which is good enough to be just 1 GB from the Cardinals in the NL Central. Chicago won their first series of the year at Wrigley Field taking two of three from the Brewers, and to do that again against Tampa Bay (another 1st place team from last season) would be a huge momentum builder.
Chicago could catch the Rays looking ahead here, as Tampa Bay has their first off day of the year scheduled on Thursday. That should help Cubs OF Seiya Suzuki get back on track after his season opening 9-game hit streak snapped on Tuesday. It's not like Suzuki played bad though, as he was 0-1 with 3 walks. Patrick Wisdom also homered for the second straight contest, and is heating up with 7 extra base hits in his last five games.
Marcus Stroman makes his third start in a Cubs uniform on Wednesday night, having mixed results with 2 hits and 1 ER allowed vs. the Brewers on April 10th but giving up 5 ER over 4.0 IP last time out – although that was at Coors Field. Stroman is 5-7 with a 4.57 ERA in his career vs. the Rays.
April 20th Rays at Cubs Betting Pick
This one could really go either way, but the Cubs look like a solid play at home and with Tampa Bay looking ahead to their first off day since the season started. Stroman was solid in his first home start this year, and Tampa Bay used 6 pitchers on Tuesday so if Rasmussen gets in trouble Chicago can pounce.
Free Pick: Cubs -105