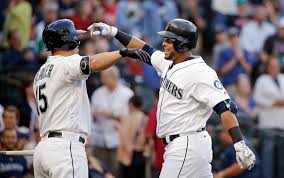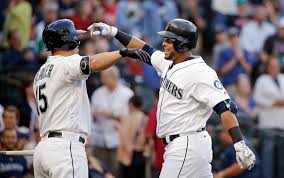 This MLB Red Sox pick is a garbage pick for tonight's contest against the Seattle Mariners. This is not a garbage pick because the game is unimportant (it's important to both clubs) and it's not a garbage pick due to the perceived level of play (it should be solid). The term "garbage pick" refers to the fact that a lot of the information we're working with on this pick is, well, garbage.
Starting Pitching
Most of the garbage concerns the pitching. Drew Pomeranz came to the Red Sox last month from San Diego. Since coming over he's 1-2 having given up 12 earned runs on 18 hits over 14.1 innings. When he arrived from San Diego his ERA was 2.47 and he was 8-7. He's now 9-8 with an ERA of 3.09. His move to the Red Sox has not been smooth. Pomeranz initial start for Boston, which resulted in a win, went well. But his last two games have not.
The Mariners' chosen starter complicates the problematic nature of this pick. It is rookie Ariel Miranda (13.50 ERA, 0-0). His only major league experience occurred before Baltimore traded him to Seattle. He appeared in a game against the Mariners in middle relief. He pitched two innings and gave up three runs on four hits and notched four strikeouts.
From both pitchers, Pomeranz because he's off his feed and Miranda because there's no real track record, we have garbage as far as helpful information is concerned.
What To Consider
We need to consider hitting. Ironically, the Red Sox, who are a solid hitting team, have not performed well at the plate during the last week. Then again, Seattle has not done much better.
The Sox have also had problems with relief. So, that may be a reason to go with the Mariners. But when you look at the pitching statistics the teams are fairly close. Although Seattle is slightly better.
So here's the thing on this pick: the Red Sox won the first game of this series and then lost the last two. They are a good team with a solid starter taking the mound tonight. They do have much better hitting than Seattle, and tonight, with a rookie on the mound for Seattle (a rookie who's only pitched two relief innings total in the Majors), this is the perfect time for Red Sox bats to wake up.
MLB Red Sox Pick
Yes, it a MLB Red Sox pick tonight. If they win, the Bo Sox will head to Los Angeles for a four-game series with the Dodgers with a 4-4 mark on this road trip. In terms of picks, I'm on a seven-game run. When that happens you start to push the envelope a little. This is a game due to the lack of information that I would not normally handicap. But I'm taking a chance and offering this garbage pick.
What I'm betting on in this one is that the very lack of information, which is in many ways due to who Seattle is starting, gives the hungry power hitters on the Red Sox a mental boost and, perhaps, a psychological edge. Plus, maybe they can simply take advantage of Miranda's inexperience. We'll see. The two teams play at 10:10 tonight in Seattle.
MLB Red Sox Pick: Boston with the Runline at -1.5 at +120