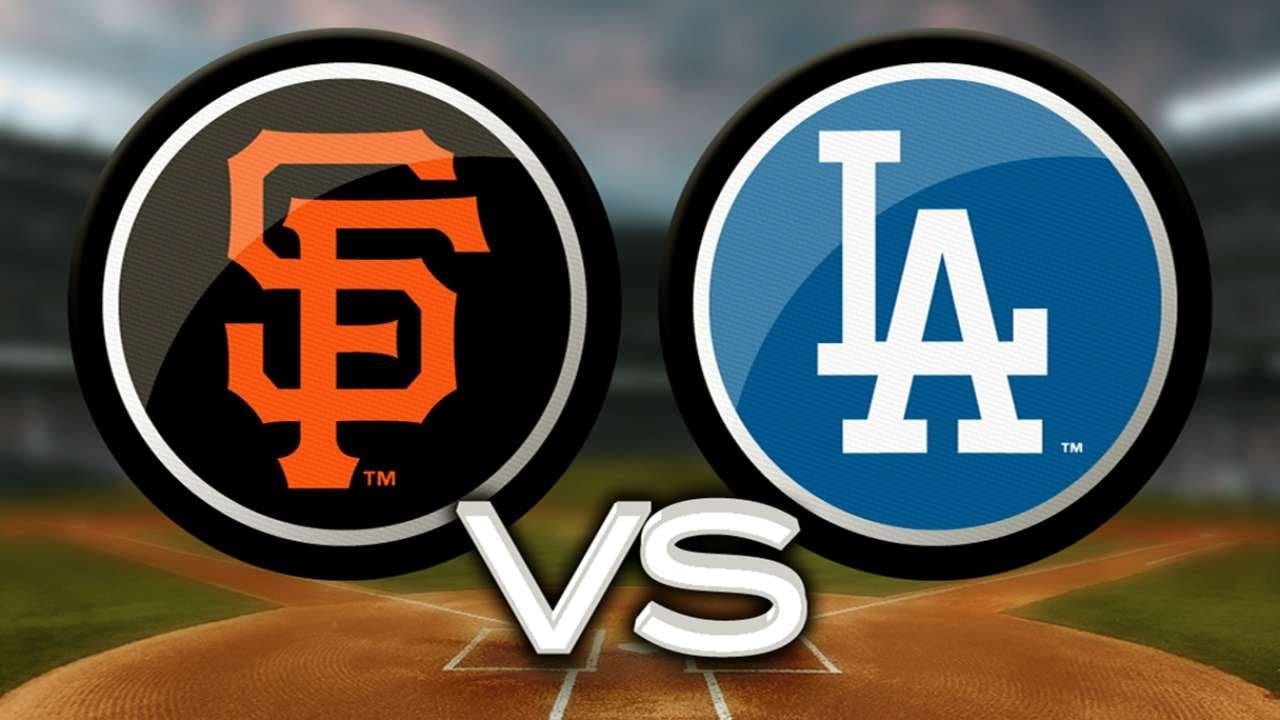 Either the Giants or the Dodgers are going to leave Chavez Ravine Sunday night with sole possession of first place in the NL West. As it stands the two teams are tied at the top with identical 7-5 records. The MLB Betting Pick Giants Dodgers 4-17 is the all important rubber match of the series with the teams splitting one each on Friday and Saturday. It appears the money is coming in on the Dodgers with LA opening at -130 before being pushed up to -145.
San Francisco Giants Overview
The Giants have had their in-state rivals number so far in 2016 winning 4 out of 6 matchups. It should be noted that both losses were when L.A's Clayton Kershaw was on the bump, including Friday night's 7-3 defeat. Of course that means Kershaw is out of the way for the Sunday night tilt as the Dodgers send 28-year-old Japanese rookie Kenta Maeda to the mound to take on San Francisco's Jeff Samardzija.
Samardzija rebounded nicely in his last outing in Colorado, hurling 8 innings and allowing just 2 runs in a 7-2 Giants win. Things didn't go so swimmingly for the Shark in his Giants debut however. Samardzija struggled early against the lowly Brewers and lasted only 5-1/3 innings although he did get a no decision. The total of 7.5 going over might look alright for this MLB Betting Pick Giants Dodgers 4-17 as the L.A lineup hits well against Samardzija posting a team BA of .441 albeit in only 34 AB.
Los Angeles Dodgers Overview
L.A needs to prove they can beat their rivals on days when Kershaw doesn't take the mound. Their odds are good with Maeda on the mound as the rookie has posted back to back scoreless outings in his first two starts in the MLB. The Giants are only 1-1 in those outings however and Maeda was pulled in both after the 6th inning. It should be noted that those two starts were against the Padres and Diamondbacks who haven't exactly hit the cover off the ball this season. Still, Maeda gets his first taste of the Dodgers/Giants rivalry as the favorite on ESPN's Sunday Night Baseball.
MLB Betting Pick Giants Dodgers 4-17
Obviously no Giants batters have ever faced Maeda which always tends to give the pitcher an advantage, at least the first couple times through the lineup. Still the Giants feature a veteran savvy lineup (Denard Span, Hunter Pence, Buster Posey, etc.) that should adjust quickly. If Samardzija can build on his strong outing last time out, he should be able to pitch well into the 7th or 8th. The sample size of Maeda is just too skimpy right now, especially with the unpredictability of how he'll react in a rivalry game on national TV. Simply put, the better value is on the Giants.
Pick: San Francisco +128