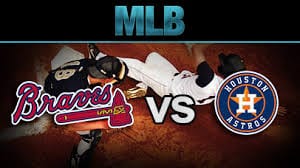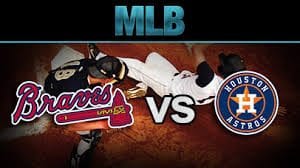 The very hot Houston Astros (55-29 Overall, 29-9 Away) play the better-than-expected Atlanta Braves (40-41 Overall, 20-20 Home) in Atlanta at 7:35 p.m. E.T. The Astros top MLB in wins, wins away, and run differential (+124). They are in first in the AL West and 15 games ahead of the second-place Los Angeles Angels. The Braves sit in second in the NL East. They are 8.5 games in back of the Washington Nationals and seven games away from a wild card spot. Our MLB Astros play Braves free pick has the Astros at -154 and the Braves at +156.
Pitching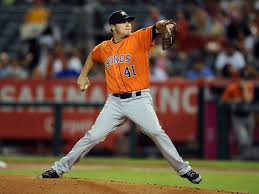 Right-hander Brad Peacock (3-1, 2.32 ERA) gets the start against the Braves. Peacock has stepped up from the bullpen after Houston started dealing with injuries to their starters. Since joining the rotation he won three and lost one posting an ERA of 3.51. His tossed 33 1/3 innings and notched 51 Ks. He has allowed one one run in each of his last three starts and has won two straight. In his last time out, where he faced Oakland, he threw five innings, as he gave up one run on two hits. He struck out seven and walked six. The Braves won 6-1.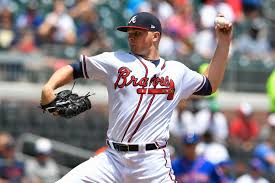 Atlanta lefty Sean Newcomb (1-2, 1.48) will pitch against Peacock. This is Newcomb's fifth MLB start and throughout each he has done well, showing maturity and composure. In each of his starts, he tossed at least six innings and has never allowed more than three runs. Two times he has not given up any runs. On Tuesday versus San Diego, he got his initial win of the season. In that game, he was good for six innings of shutout ball, where he struck out eight and walked six. He's a solid fastball and curveball pitcher.
Hitting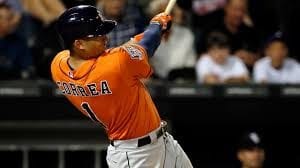 As a team, Houston is hitting .283, which is tops in MLB. They are second in RBI with 439. They lead the majors in homers with 133. The Astros have a bunch of fine hitters, including Jose Altuve (.326, 40 RBI, 11 HR), who leads the club in batting average, and Carlos Correa (.319 BA, 58 RBI, 17 HR), who has accumulated the most RBI. George Springer (.287 BA, 52 RBI, 24 HR) is the team's top homerun hitter. This is a team that can really smack doubles. They have 172 two-baggers with Altuve leading the team with 23.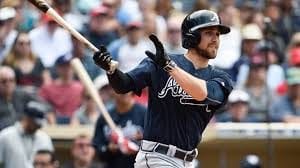 The Braves are 18th in RBI with 358 and eighth in batting average at .263. They have just 81 homeruns (27th). Ender Inciarte (.307 BA, 32 RBI, 6 HR) is one of the team's top hitters, while Freddie Freeman (.341 BA, 25 RBI, 14 HR) leads the club in homers. Matt Kemp (.306 BA, 39 RBI, 12 HR) is having a productive season. Brandon Phillips (.291 BA, 29 RBI, 9 HR) is also very solid on offense.
MLB Astros Play Braves Free Pick
Newcomb has looked very good for Atlanta. But the Astros are one of the best hitting teams in baseball and they can beat you in a lot of ways. Our MLB Astros play Braves free pick is the Houston at -154.
MLB Astros Play Braves Free Pick: Houston at -154