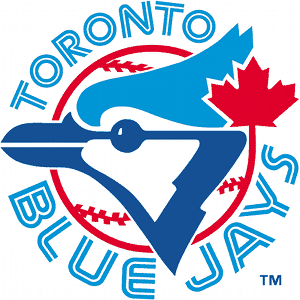 Overview
The Minnesota Twins look to avoid the four game sweep today in Toronto where play the Blue Jays. The Blue Jays have played the Twins well over the last 5 or so seasons winning 41 of the last 57 meetings overall including 23 of the last 32 played in Toronto.
Head to Head Trends
Twins are 16-41 in the last 57 meetings.
Twins are 8-23 in the last 31 meetings in Toronto.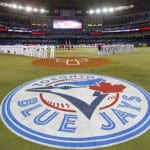 Toronto Blue Jays (-175)
The Toronto Blue Jays are 2nd in the American League East 4.5 games back of the 1st place New York Yankees and they are also tied with the Angels for the first wild card spot. The Blue Jays have been red hot winning 7 of their last 8 games since picking up Toluwizki and Price at the trade deadline.
The Blue Jays have been getting good hitting and scoring lots of runs which is no real surprise but what is a surprise is how well their pitching has been of late. The Jays pitchers have allowed just 3.50 runs per game over their last 8 which may not sound super special but for a Jays teams that can hit the why they can it's huge.
On the hill for the Blue Jays today is lefty Mark Buehrle who is 11-5 with a 3.32 ERA on the season. Buehrle didn't have the best start to the season but he's pitchers really well over the last couple months not allowing more then 3 earned runs in a start since May.
Toronto Blue Jays Trends
Blue Jays are 23-9 in Buehrles last 32 starts as a home favorite.
Blue Jays are 25-9 in their last 34 games as a home favorite of -151 to -200.
Minnesota Twins (+165)
The Minnesota Twins are 2nd in the American League Central 9.5 games back of the 1st place Kansas City Royals so the wild card is probably going to be their only hope this season but after losing 9 of their last 11 games that is quickly slipping away.
Starting for the Twins in this one is Kyle Gibson who is 8-8 with a 3.37 ERA on the season. Gibson has been the Twins best starter this season but he's been roughed up in two of his last three starts and facing the Blue Jays in Rogers Centre is probably not the place if your struggling.
Minnesota Twins Trends
Twins are 1-7 in their last 8 road games.
Twins are 1-9 in Gibsons last 10 road starts vs. a team with a winning record.
Conclusion
I'm going with the Blue Jays over the Twins again today. The Blue Jays are super hot right now and they have all kinds of momentum while the Twins are the exact opposite and struggling to win ball games.
Free Pick: Toronto Blue Jays -175  at Topbet