MLB Picks
Colorado Rockies at Milwaukee Brewers Betting Preview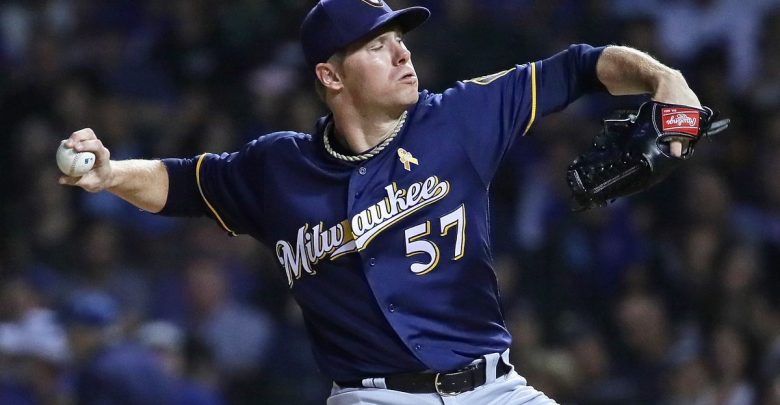 In a rematch of last year's National League Division Series, the Milwaukee Brewers continue their home series against the Colorado Rockies Wednesday. After winning the first two games of the four-game series, the Brewers are -130 favorites to win Wednesday's game.
With losses to Milwaukee on Monday and Tuesday, the Rockies are officially nursing a three-game losing streak. Surprisingly, that losing streak has followed a two-week period in which Colorado was 10-2, a stretch that got them back to .500. Alas, they've now fallen three games under .500 and are five games back in the NL West.
Meanwhile, the Brewers appear to be heating up with four wins in their last five games. Prior to that, Milwaukee endured a stretch in which they lost seven of eight games. Needless to say, it's been an up-and-down season for the Brew Crew, which is now two games over .500 and three games off the pace in the NL Central.
Settling In
Chase Anderson will get the ball for the Brewers on Wednesday. After starting the season in the bullpen, Anderson has joined the starting rotation and made two starts, giving up just two runs over 9.2 innings. Anderson was also pitching well coming out of the bullpen, so he's 2-0 with a 3.20 ERA on the season.
On Wednesday, Anderson will be facing a Colorado lineup that's been a little sluggish early in the season. The likes of Charlie Blackmon and Nolan Arenado have been fine, but both are posting numbers below their career averages. Ian Desmond is also off to an abysmal start. However, those three all have good career numbers against Anderson, so the Rockies are going to need them to step up. Meanwhile, Daniel Murphy is swinging a hot bat since his return from injury, and Trevor Story also heated up late in April, so the Colorado lineup still has plenty of depth.
Just Getting Started
The Rockies will counter Anderson with 24-year-old Antonio Senzatela. After missing the early part of the season because of a blister on his heel, Senzatela is starting to settle into the rotation, going 2-1 with a 3.93 ERA over three starts. He's been solid if unspectacular in those three starts, but he's averaging just over six innings per outing and always gives the Rockies a fighting chance to win the game.
Of course, Milwaukee's lineup is no joke. It starts with Christian Yelich, who finished April with 14 home runs and an OPS of 1.264, though he's questionable for this one with continued back troubles. Despite a few Brewers getting off to slow starts, both Yasmani Grandal and Mike Moustakas had strong performances in April. However, the Brewers are still waiting for Ryan Braun, Travis Shaw, and to a lesser extent Lorenzo Cain to hit their stride.
Going Deep
Despite losing the first two games of the series, Colorado has a deeper lineup than the Brewers right now with multiple Milwaukee regulars hitting under .200. Senzatela won't be perfect, but he'll give the Rockies solid innings and give their hitters a chance to get something going. Bet on the Rockies to win as underdogs in Milwaukee Wednesday night.