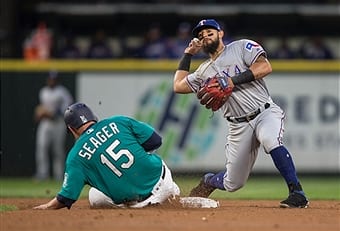 It's the most wonderful time of the year for MLB betting. Very few teams have anything left to play for while others are setting up their rotation and finalizing their rosters for the postseason. In the 9/21 free MLB pick we have a game that may have gone under the radar for oddsmakers.
The Rangers have a VERY outside chance at the playoffs. sitting 2.5 games behind the Twins for the last wild card slot. With 11 games to play Texas has been on a hot streak, winning three in a row. Seattle is "only" four games back, but has four teams to leapfrog – and they've lost five in a row which is not a great way to wind down the year.
9/22 Free MLB Pick Odds and Trends
The Rangers have taken the first two of this three game set, winning 3-1 on Tuesday and 8-6 last night. They are in the midst of a 9-game road trip, one on which they've gone 3-2 thus far. Seattle is on a two game home stand after a 7-game road trip of their own. They've essentially shut it down for the year after a three game sweep of these Rangers in Arlington 10 days ago. Since then, Seattle has lost five straight including the last two at home to Texas.
9/22 Free MLB Pick Pitching Matchup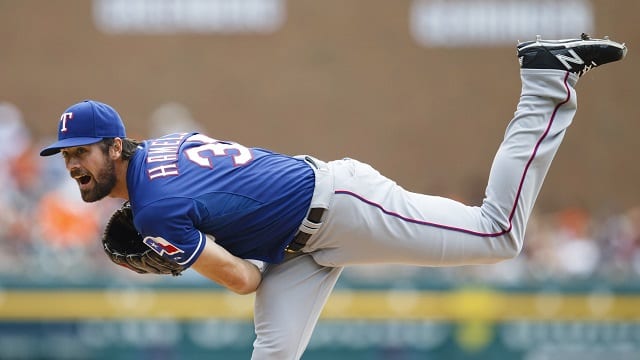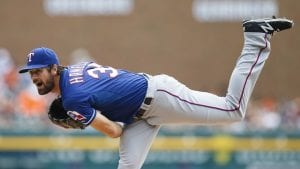 Usually when Rangers pitcher Cole Hamels (10-4, 3.96) takes the mound bettors expect to pay a premium price. In this matchup however Hamels and the Rangers find themselves as the underdogs at a +135 moneyline. Oddsmakers have proven that they don't make their line on name alone as Hamels has struggled recently. He has lost three of four decisions while giving up 19 runs over those starts.
Hamels' only win in the past month was against these Mariners. On September 11th he pitched 6 innings of 3 run ball – but did give up home runs to Kyle Seager and Mitch Haniger. All total however, the Mariners are hitting only .257 against the lefty.
Seattle counters on the 9/21 free MLB pick with the surprisingly incomparable James Paxton (12-4, 2.98). He has struggled since his only return from the shelf however, getting lit up for 3ER in just 1.1 IP on September 15th in Houston. Before going on he 10-day DL with a pectoral injury Paxton was on fire – winning all six of his starts in July while allowing only six runs total. He last faced Texas back on June 10th, giving up 7ER in just 3.2 IP however.
hey do Mariners fans refer to James Paxton as K-Pax because they should that's a good movie

— Dave Lozo (@davelozo) September 21, 2017
9/21 Free MLB Pick
It's a weird line tonight with Seattle being -147 on the moneyline. Part of that has to do with Hamels' recent struggles but you have to take into account Paxton was rattled in his first start off the DL. Texas has won two in a row over Seattle while the Mariners have dropped five straight overall. Usually in games like this that seem too easy, you make a contrarian play, but any time Hamels takes the mound he's bound for greatness. The value in the 9/21 free MLB pick is on the Lone Star State – like it or not.
Pick: Texas Rangers +132