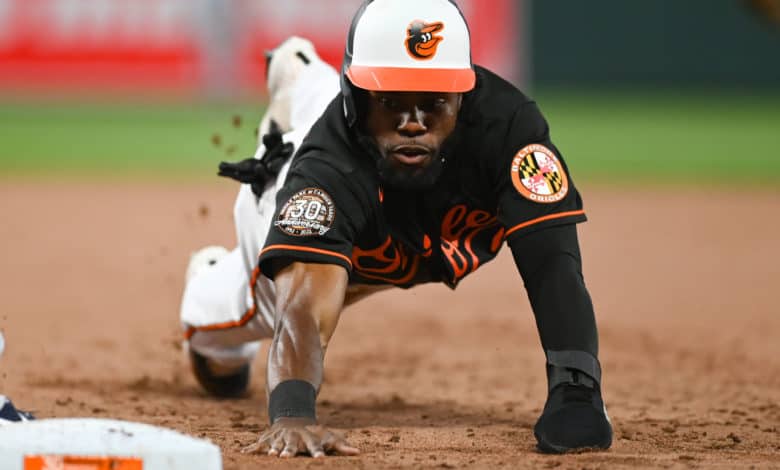 The June 19th Rays at Orioles betting matchup is a rubber match between two AL East combatants. Baltimore was able to eke out a 1-0 win on Friday for their third victory in the last four games, but Tampa Bay bounced back with a 7-6 W in game two as then snapped a four game slide.
Tampa Bay has been a -140 and a -163 favorite in the first two games of this series, but that number has dipped a bit to -135 for Sunday's finale. The Rays are now 11-3 in their last 14 trips to Baltimore which gives them solid value in this spot, and over 85% of public bettors agree.
Tampa Bay Finally Finds Some Offense
The Rays hope their bats are finally back on track after scoring 7 runs and belting out 14 hits in Saturday's win. That victory snapped a four game slide in which Tampa Bay had plated a total of four runs.
Hanley Ramirez knocked in three runs on Saturday while Ji-Man Choi hit his sixth HR while Yandy Diaz added a 3-hit game. Diaz is hitting .381 over the past week while Francisco Mejia has been TB's hottest hitter going 5 for his last 12. That being said the Rays still rank 25th in runs/game, 26th in batting average, and 27th in OPS.
Despite their success at the plate on Saturday, Tampa Bay starter Corey Kluber (3-3, 3.50 ERA) still shouldn't expect a whole lot of run support in the June 19th Rays at Orioles betting matchup. That should be fine though with Kluber allowing 2 ER or less in 5 of his last 6.
Baltimore Trending In Right Direction
The Orioles almost already had a second straight series win over the Rays, battling back from a 6-2 deficit on Saturday before the Rays ultimately came through with the winning run in the top of the 9th. Baltimore took two of three from Tampa Bay on May 20-22, a huge psychological hurdle after TB had won 28 of 31 meetings dating back to 2020 – including a sweep to start this season.
Baltimore had a 10-hit day on Saturday including three from Ronny Chirinos to go along with four RBI. That was a big difference from the 5 hits in the series opener although they still pulled out a 1-0 win as +129 underdogs. Austin Hays has went deep twice in 7 career ABs vs. Kluber and Rougned Odor also has a couple long balls against the TB starter so there's a chance for some Baltimore offense in this one.
Jordan Lyles (4-5, 5.10 ERA) takes the mound looking to get Baltimore the series win on Sunday. The right-hander has had a tough go of it lately though, allowing 14 ER over his last three starts (15.1 IP). Update: Lyles has been scratched and Austin Voth will open in his first start since last year. 
Free June 19th Rays at Orioles Betting Pick
With the news that Lyles has been scratched this gives Tampa Bay a huge edge – even though Lyles had been struggling as well. Voth has a 9.41 ERA on the year and will be capped at around 35-40 pitches.
Free Pick: Rays -135