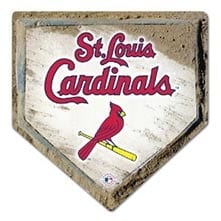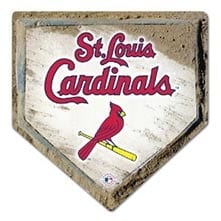 Overview
The St Louis Cardinals visit Progressive Field in Cleveland for the the first game of a three game interleague series with the Cleveland Indians. Being an interleague game these two teams don't exactly play each other all that often just a 3 game series every six years so head to head trends aren't really worth much here.
Head to Head Trends
Under is 5-0-1 in the last 6 meetings.
Cleveland Indians (-125)
The Cleveland Indians are last in the American League Central 8 games behind the 1st place Kansas City Royals. This has not been a good start to the season for the Indians with just 11 wins over their first 30 games which is surprisingly bad after being pretty good the last couple seasons. Like most bad teams pitching is the Indians problem as well allowing over 5 runs per game which is just no where near good enough.
On the hill for the Indians today is Carlos Carrasco who is 4-2 with a 4.71 ERA on the season. Carrasco hasn't pitched all that good apart from his first start of the season but he is getting a lot of run support and that makes up for a lot.
Cleveland Indians Trends
Indians are 8-22 in Carrascos last 30 home starts.
Indians are 1-10 in their last 11 games following a win.
St Louis Cardinals (+115)
The St Louis Cardinals are 1st in the National League Central 6 games up on the 2nd place Chicago Cubs. The Cardinals are having a great start to the season although they have lost their last 2 games so lets hope they can bounce back and get a win tonight. The Cardinals are playing great on both sides of the ball averaging 4.58 runs per game on offense while allowing just 3.06 runs per game on defense and those are the type of numbers that win a lot of ball games.
Starting for the Cardinals in this one is Lance Lynn who is 1-3 with a 3.82 ERA on the season. Lynn has pitched ok this season, he did have a couple bad outings but unlike Indians starter Carlos Carrasco who has been getting a lot of run support Lynn is not getting the runs averaging just 2.50 per start of support.
St Louis Cardinals Trends
Cardinals are 20-8 in Lynns last 28 starts during game 1 of a series.
Cardinals are 21-7 in their last 28 overall.
Conclusion
This is about as easy a pick as it gets. The St Louis Cardinals are the best team in baseball right now while the Indians are close to the worst and we're getting the Cardinals as an underdog. With all that I don't see how you can't bet the Cardinals in this one today.
Free Pick: St Louis Cardinals +115