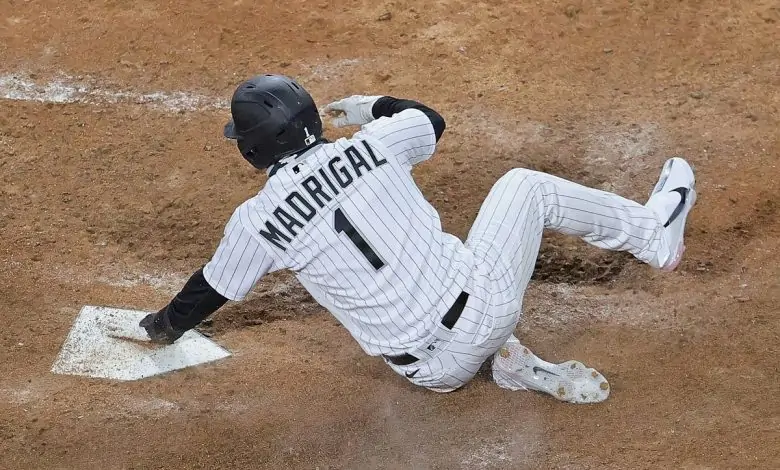 Runs may be at a premium in the April 14th Indians at White Sox matchup. Chicago scored a 4-3 win on Monday, and Cleveland tied up the series with a 2-0 extra inning victory in game two, but Wednesday night's game could be the best pitching matchup of the three so far and the 7.5 total reflects that.
Zach Plesac (1-1, 1.38 ERA) has allowed just 2ER in 13.0 IP this season. The Sox counter with Carlos Rodon who has allowed 2 hits and struck out 9 in his only start of the 2021 campaign. Chicago is a -120 favorite at home in this matchup, but there definitely seems to be some value in the Indians at +100.
Indians Bats Struggling This Series?
Despite plating just 5 total runs the last two nights, Cleveland has still earned a split in this series so offensive worries are a bit premature. 5 hits in both of the first two meetings with Chicago may be a concern, but it's still more than the 8 total that the Sox have knocked out.
Tuesday's tilt was a battle of Cy Young contenders, with Shane Bieber went a full 9.0 innings, allowing just 3 hits and 0 ER before giving way to James Karinchak for the save in the 10th. Lucas Giolito threw 7.0 IP, also allowing 3 hits and 0ER so both offenses will be antsy ahead of the April 14th Indians at White Sox matchup. They each may face a similar fate though.
Plesac has only allowed 2 ER in his two starts so far this year, posting a 1.38 ERA with 10 K's in 13 IP. The right-hander was also very good last year, going 4-2 with a 2.28 ERA. That 2020 run includes 8.0 IP of shutout ball vs. the Sox on July 29th and allowing 0 ER on 6.0 IP on August 8th, but also giving up 4 ER in 6.2 IP in Plesac's last start of the regular season on September 24th.
Can Chicago Make Contact?
The Sox went 1-2 vs. Cleveland in Bieber starts last year, but also struck out 25 times in 20.2 IP. No current Chicago batter has hit a HR off the Cleveland starter in a combined 54 AB, and in fact the team has just 11 hits total over that span (.204).
It's been a rough series so far for Tony LaRussa's squad, needing a throwing error off Yasmani Grandal's head just to get the 4-3 win in the bottom of the 9th in game one. Looking at the other side though the White Sox were 0-0 after 9 innings in Tuesday's contest, but with just 3 hits Chicago never really had a chance even as -109 home favorites.
Wednesday's affair may see runs at a premium again, at least if Plesac pitches like he did last season vs. the Sox and Rodon follows up a stellar opener. The Chicago left-hander gave up just 2 hits to the Mariners, which was a solid outing after finishing the 2020 regular season with two relief appearances after missing 6+ weeks with a shoulder injury.
Free April 14th Indians at White Sox Pick
The side could really go either way here, potentially with no runs scored until the 7th or 8th inning. You can flip a coin, or take the under 7.5 in what seems like will be at the very max a 4-3 game barring extra innings.
Indians 3 – White Sox 2
Free Pick: Under 7.5