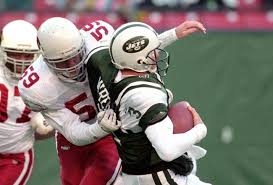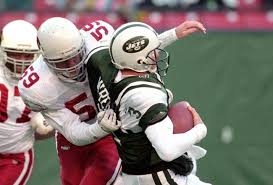 Our week six 2016 NFL Monday Night Football free pick features the New York Jets (1-4) at the Arizona Cardinals (2-3). With what went on in the NFL this Sunday, you have to think twice before making this pick. Logic says that the Cardinals should win. But the spread is 7.5 points. Here are a few basic facts regarding this game. The Jets are scoring 18.4 PPG and allowing 27.2. Arizona is allowing 20.2 and they are scoring 25.0 PPG.
Basically, you have a team that lacks both an offense and defense, the Jets, playing one that can score points while doing a decent job of stopping opponents from scoring. The Jets have lost their last three games and each one was by 10 or more points. The Cardinals won their last game by beating San Francisco 33-21. Prior to that they lost to Los Angeles 17-13 and Buffalo 33-18. It's interesting to note that New York's last win was four weeks ago when they beat Buffalo 37-31.
New York Offense vs. Cardinals Defense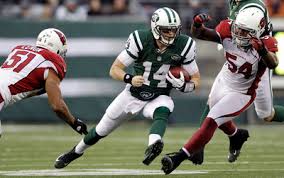 Jets QB Ryan Fitzpatrick (57.8 COMP%, 5 TDs, 10 INTs, 9 Sacks) has struggled. In losses to the Chiefs and Seahawks this season, he threw a total of nine picks while connecting for one touchdown. WR Brandon Marshall (24 REC, 363 YDs, 15.1 AVG, 2 TDs) is his most reliable receiver. Matt Forte (93 ATT, 341 YDs, 3.7 AVG, 0 TDs) is the clubs most productive running back. Still, the fact is this Jets team is really challenged when it comes to scoring points.
The Arizona defense is solid. They've posted 18 sacks and 21 TFL. LB Chandler Jones has been dominant with four sacks, two TFL and one PD. Corner Marcus Cooper is top-notch. He has five PD, three INTs, and one TD. The Cardinals have seven interceptions.
Arizona Offense vs. Jets Defense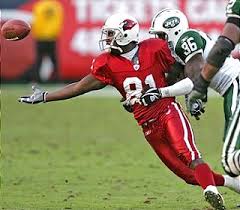 Arizona QB Carson Palmer (58.8 COMP%, 6 TD, 5 INTs, 12), who has been dealing with a concussion, looks ready to play this week. Palmer has been having a off season. Palmer has one of the best receivers in the league to throw to, Larry Fitzgerald. This season Fitzgerald has 31 receptions for 361 yards. He's averaging 11.6 YPC and has caught five touchdown passes. The ground game features David Johnson. Johnson has gained 457 yards on 91 carries. He's averaging 5.0 YPC and has notched five touchdowns. Johnson, a dual threat, also has 17 catches for 238 yards, averaging a hefty 14.0 YPC.
Although this New York defense has a tough time shutting down opponent offenses, they do offer some decent stats. The New York D has 23 TFL and 12 sacks. Their run defense is overall sound, but they have a difficult time in controlling passing attacks. With just 12 PD and two picks, the Jets are exceptionally vulnerable to the air game. The Jets D is allowing an average of 319.8 yards in the air. At the same time, they are holding teams to under 70 yards of rushing per game.
Week Six 2016 NFL Monday Night Football Free Pick
In our week six 2016 NFL Monday Night Football free pick, we think that the Arizona passing game will dominate in terms of offense. At the same time, the Cardinal D will easily control the Jet offense. We like the Cardinals in this game
We're taking the Cardinals at -7.5. Also, take the under at 46.5.
Our Week Six 2016 NFL Monday Night Football Free Pick: Arizona at -7.5 and the under at 46.5.