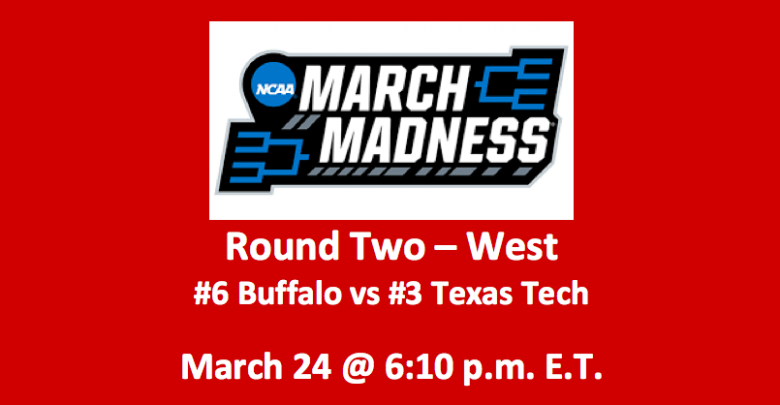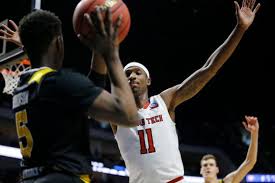 Our Buffalo vs Texas Tech preview for Round Two of the 2019 NCAA Tournament offers the Red Raiders at either -3.5 or -4.0. This West Region contest will be played on Sunday, March 24. It will be hosted by the Bank of Oklahoma Center in Tulsa OK with tipoff occurring at 6:10 pm ET. The game features the sixth-seed Buffalo Bulls (32-3), who are presently ranked 15th in the nation, and the third-seed Texas Tech Red Raiders (27-6), who are ranked ninth in the nation. This game is to see who goes onto the Sweet 16, and we imagine it will test the limits of both of these squads.
Buffalo Bulls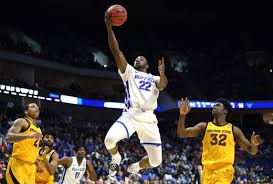 The Round One game featuring the Bulls and the 11th-seed Arizona State Sun Devils started to take shape at around the 11:33 mark of the first half. That's when Buffalo went ahead of ASU 16-14 and never trailed again. By the half, the score was 44-31, and the game ended with the Bulls easily winning 91-74. Our Buffalo vs Texas Tech preview observes that in this game, the Bulls were on fire, completing 51.7% of their shots from the floor and 37.0% from the arc. Their free throw rate was 73.1%. Plus, the team took down 42 rebounds, completed 15 assists, and recorded seven steals.
Forward Nick Perkins and guard Jeremy Harris each put 21 points on the scoreboard. Both had double-doubles as each also recorded 10 rebounds. Guard Devonta Jordan was good for seven assists and four points, while guards Jayvon Graves and CJ Massinburg posted 13 and 18 points respectively. Together they combined for 10 rebounds.
Texas Tech Red Raiders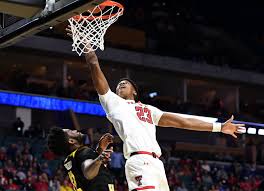 Although Texas Tech beat the 14th-seed Northern Kentucky Norse, that victory did not come easily. The Norse kept it close through the first half. When they went into the locker room, the Red Raiders were ahead by just four points, 30-26. But once the second half started, Texas Tech began to pull away, and it was just a matter of about six minutes before they developed a 14-point lead. The final score was Texas Tech 72 and Northern Kentucky 57. Our Buffalo vs Texas Tech preview finds that although the Raiders hit just 58.8% of their free throws, they did a fine job connecting on field goals, posting a success rate of 52.8%. Plus, their three-point completion rate of 35.2% was respectable. They did a fine job on ball movement, recording 18 assists. Also, Texas Tech made seven steals and blocked eight shots.
The Texas Tech offense revolves around Jarrett Culver. In the game, Culver topped all scorers with 29 points. He also grabbed eight rebounds and recorded seven assists. Two other players scored in double digits. Forward Tariq Owens, who blocked five shots in the game, scored a dozen points. Also, guard Davide Moretti was good for 10 points. One warning about Tech, they have precious few players to pull from on their bench. Depth is an issue.
NCAA Tournament Round One – Buffalo vs Texas Tech Preview Pick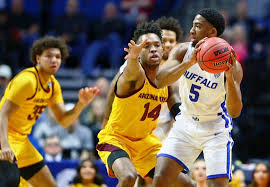 In our Buffalo vs Texas Tech preview, we've decided that we are riding the Bulls in this rodeo. Buffalo is a deeper team, and they play amazingly consistent basketball. You'll see fine individual effort by Texas Tech, but with the Bulls, you'll see a team at work. Take the Buffalo Bulls at +4.0.
Summary West Region, Round Two – Buffalo vs Texas Tech Preview & Pick: Buffalo Bulls at +4.0.