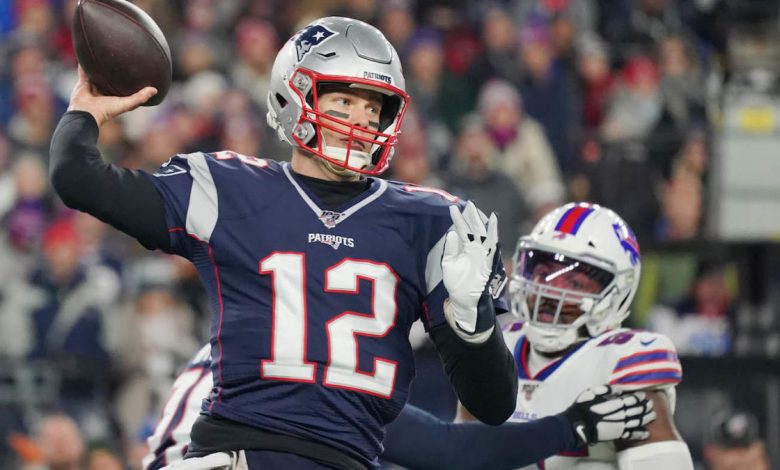 Week 17 of the NFL regular season is here, but there is still some work to be done for some teams. The New England Patriots have wrapped up the AFC East again this season, but they are still playing for playoff seeding. New England will host the Miami Dolphins in Week 17, and the Dolphins are simply playing for pride at this point.
The Patriots have won two straight games to improve their record to 12-3 on the season. New England could lock up the No. 2 seed in the AFC Playoffs with a win in this game.
Miami has gone 2-2 in its last four games, but it has been another lost season for this team. The Dolphins are just 4-11 on the season and will miss the playoffs again. The New England Patriots are 15.5-point favorites in this game.
Patriots Defense Getting it Done
Offense has defined the Patriots dynasty this decade, but that has not been the case this season. The Patriots are still averaging over 26 points per game, but their defense has been the real story.
New England is allowing just 13.2 points per game, and it is terrific at getting pressure on opposing quarterbacks. The Patriots have 45 sacks this season, which is among the leaders in the NFL.
Quarterback Tom Brady has been sacked much more than normal this season, and it has affected his accuracy. Brady has been sacked 26 times already this season, and he is completing just 61 percent of his pass attempts.
New England is also averaging just over 104 rushing yards per game, and that number will need to improve as the postseason arrives.
Fitzpatrick Leading Dolphins Offense
The Dolphins might not have a ton of talent, but quarterback Ryan Fitzpatrick has been terrific this season. Fitzpatrick has thrown for over 3,200 yards and just had one of the best games of his career in Week 16.
Miami is last in the NFL in rushing, averaging just over 72 yards per game. The Dolphins will need to find balance on offense to win this game.
Defense has also been an issue for the Dolphins this season, and it will need to improve in that area in 2020. The Dolphins are allowing more than 31 points per game, and it's hard to win games like that. Miami gave up 35 points to a terrible Bengals team in Week 16 but hung on for the win.
Miami Covers; New England Wins
This game should be a great playoff tuneup for the Patriots, and they should be able to get some rest as well. New England just has too much talent on both sides of the ball, and it should win with ease.
Miami has been scoring some points of late, and the Dolphins will be playing for pride in this game. Look for the Dolphins to keep it within two touchdowns, but they are still taking the loss. Take the +15.5 points and bet on the Miami Dolphins against the New England Patriots.