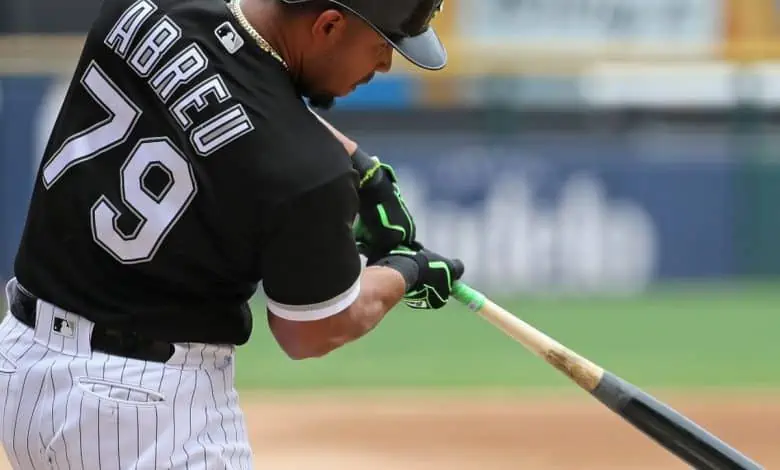 The May 26th Red Sox at White Sox betting matchup is a good old fashioned toss up, with both Boston and Chicago listed at -110 on the moneyline. These two squads have split the first two of this series in very contrasting manner, with Boston winning 16-3 on Tuesday at +134 and Chicago holding on to a 3-1 victory on Tuesday at -152.
Tuesday's loss snapped a 6-game win streak for the Red Sox, who are showing improvement with a 7-3 mark over their last 10 games. Boston is still 10.5 GB in the AL East but there's a lot of baseball left on the year and they would love to have this series win. Chicago is trying to make up a 4.5 game deficit in the Central.
Boston Offense Took a Bump
The Red Sox couldn't get anything going against Lucas Giolito on Wednesday night as the Chicago starter threw 6.0 IP of 1 ER ball in the 3-1 Boston loss. That defeat not only broke a 6-game win streak, but it also snapped a run of 8-straight where the Red Sox had scored at least 4 runs.
J.D. Martinez went 2-3 on Wednesday and is 6-8 in the series so far. The Red Sox got four HRs in Tuesday's 19 hit, 16 run outing knocking Dylan Cease out after just 3.0 IP, but Giolito's strong outing on Wednesday helped the White Sox bullpen recover a bit.
Michael Wacha (3-0, 1.76 ERA) tries to keep his perfect start to 2022 going as he has allowed 2 ER or less in all six starts this season. Wacha is 2-0 with a 2.36 ERA in three road starts this season.
Big Test for Keuchel
The Chicago pitching staff really stepped up on Tuesday night against a Boston offense that had plated 54 runs during their six game win streak. The Red Sox had their chances to repeat that success but they stranded 12 runners and were just 1-9 with runners in scoring position.
Now Dallas Keuchel (2-4, 6.60 ERA) will try to keep that Boston offense at bay but he didn't fare so well last time out, giving up 6ER to the Yankees over 4.0 IP. That was his second straight start vs. New York after going 5.0 IP with 0 ER the previous outing. The left-hander has held opponents scoreless in two of his four home starts this year so he has the potential to be great at Guaranteed Rate in the May 26th Red Sox at White Sox betting matchup.
Chicago's offense was scoreless through the first four innings on Wednesday night before a Jake Burger HR accounted for all three runs. Burger was called up after Luis Robert went on the COVID list, and he'll remain out on Thursday. Tim Anderson (.438) and Jose Abreu (.389) have been hot over the past week for the Chicago offense.
Free May 26th Red Sox at White Sox Betting Pick
It's somewhat strange that this is a -110 toss up game considering how hit or miss Keuchel can be on the mound while Wacha has had a very consistent start to his Boston tenure. The Red Sox were held to 1 run on Wednesday, but had opportunities with 7 hits and 7 BBs. Have to go with the team that averaged 9 runs/game during their six recent wins.
Free Pick: Red Sox -110