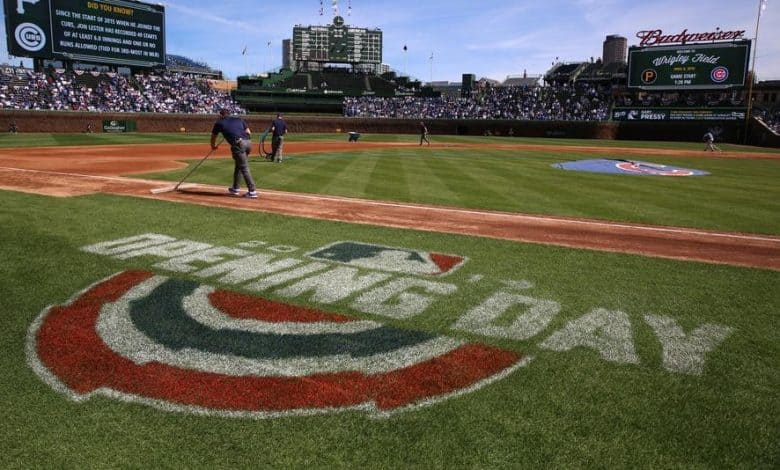 Chicago probably would have loved to see a different opponent for Opening Day 2022, as they were 4-15 vs. the Brewers last season. Not only that, the Cubs face a fresh (although maybe rusty) Corbin Burnes, coming off an NL Cy Young award win last season. Temperatures are expected to be in the low 40s at Wrigley Field which may favor pitchers, but the wind is also forecast to blow out to center at 15 MPH.
Milwaukee likes the April 7th Brewers at Cubs betting matchup, because they made a habit to not only beat Chicago last season, but demoralize them with a 127-64 run margin advantage.
Milwaukee's Offense Has Questions
The Brewers pitching staff is no worry at all, as they ranked 3rd in ERA (3.50) and quality starts (70) as well as 4th in WHIP (1.18). The offense is going to take a hit heading into 2022 though after the offseason losses of Avisail Garcia and Eduardo Escobar who combined for 57 HR last year.
Milwaukee did replace some of that lost pop by acquiring Hunter Renfroe from the Red Sox right before the lockdown, but the Brewers don't need a ton of offense with this staff. That starts with Burnes coming off his 1st Cy Young award, going 11-5 with a 2.43 ERA. That ERA was the best in the majors, and the right 'handers' 234 strikeouts were 5th in the league.
Cubs in Trouble Here?
Chicago had the 5th worst batting average in the majors last season and didn't make a ton of big name offensive changes in the offseason to think that would get much better this year. The Cubs did sign Japanese slugger Seiya Suzuki to a 5-year, $85 million deal after he hit 38 HR in the NPB last year. One would assume it's going to take him a bit to adjust to the MLB.
David Ross is going with Kyle Hendricks in the April 7th Brewers at Cubs betting matchup in what the right-hander hopes is a bounce back season. Hendricks had the highest ERA (4.77) of his career and gave up his most hits (200) in a single season. Hendricks was also just 6-5 with a 5.24 ERA at Wrigley Field, a place he had usually dominated at.
April 7th Brewers at Cubs Betting Info
As expected the Brewers are road favorites on Thursday with a -175 price tag. That's lofty but Milwaukee also took 15 of 19 against Chicago last season and have won six straight in Chicago. Burnes posted just a 1.35 ERA in three starts vs. the Cubs last year while striking out 36 in 20 IP.
Hendricks meanwhile had a 6.14 ERA in four outings vs. the Cubs in 2021. Chicago was also just 8-24 over their last 32 games at home last year, even though there should be a different energy at Wrigley Field for Opening Day. 74% of the public is still backing the Brewers.
April 7th Brewers at Cubs Betting Pick
Milwaukee had some huge wins over the Cubs season, outscoring them 37-9 in a four game series in August and scoring 14+ in two of three games at Wrigley in June. Those types of beatings are why it's OK to back the run line in this opener.
Free Pick: Brewers -1.5 (-120)