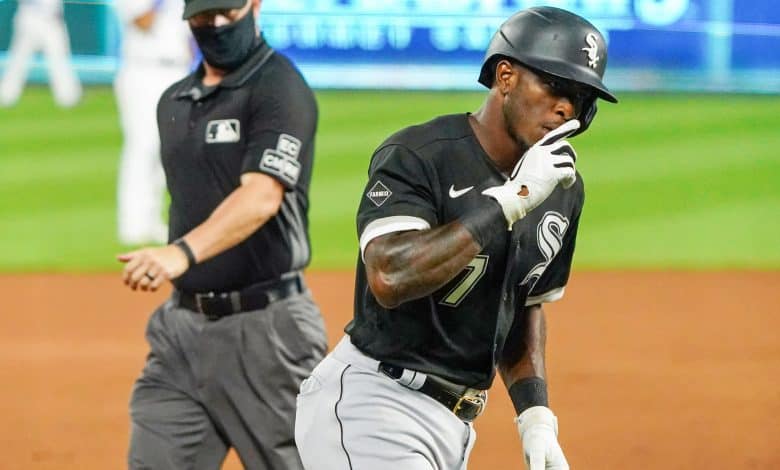 Chicago will go for the sweep heading into the April 25th Rangers at White Sox matchup. Tony LaRussa's squad has tallied a 9-7, and a 2-1 win the last two games, and will go for their fourth straight victory overall as -180 favorites at home on Sunday afternoon.
The Rangers could be ripe for another loss as they wrap up a 6-game road swing in this tilt. They've gone just 2-3 so far, but have scored 6+ runs in three of those losses. Texas is a +165 underdog as they try to keep their road record above .500 (6-6).
Can Rangers Ride Arihara?
It's a very unfamiliar pitching matchup in the April 25th Rangers at White Sox matchup. No batter in either side of the dugout has squared off against the opposing starter. That usually gives an edge to the pitchers, a major reason why Sunday's run total is just 7.5.
Kohei Arihara (2-1, 2.20 ERA) is the young gun going for the Rangers. The rookie is making just his 5th major league start on Sunday, but he's been great so far allowing just 5 ER in 20.1 IP. That includes two straight outings with 0 ER allowed, holding the Rays and Angels to just 5 total hits over 11.1 IP.
One big question that Texas is seemingly facing night in and night out lately is what version of their offense shows up? That's been very evident this weekend too, as they scored 7 runs on 10 hits Friday, but were held to 1-run, even on 11 hits. 7 different players having multi-hit games over the weekend does bode well for the Rangers offense on Sunday.
How Long Will Kopech Go?
The sample size is a bit smaller, but Michael Kopech (1-0, 1.69 ERA) looked great in his lone start of the season. He allowed just 1 hit and 1 ER vs. Boston, but also threw just 3.0 innings in game two of a double header. The first four outings of the season for the right-hander have been out of the bullpen.
Kopech will be getting the start for Lucas Giolito, who was pushed back due to a cut on his finger. There are definitely some question marks surrounding Kopech, whose 41 pitch outing last Sunday was his longest of the season so far. La Russa has used Codi Heuer, Aaron Bummer, and Liam Hendriks in each of the last two nights, so their bullpen is a bit thin.
The Sox offense could be in trouble on Sunday as well. Not having familiarity with Arihara is especially tough as he has a deep pitch arsenal – throwing 7 different pitches in the 1st inning of his last outing. Then again, the Chicago offense seems to be in a groove, especially Yoan Moncada who has 6 hits so far in this series.
Free April 25th Rangers at White Sox Pick
Texas has a ton of value at +165 in this contest. Sure they are wrapping up a road trip, but have also belted out 21 hits so far this series and are up against a pitcher that doesn't really have the capability to go deep in a game. Chicago's bullpen is also a bit taxed, so Texas should be able to open this one up from the 5th inning on.
Rangers 8 – White Sox 3
Free Pick: Rangers +165