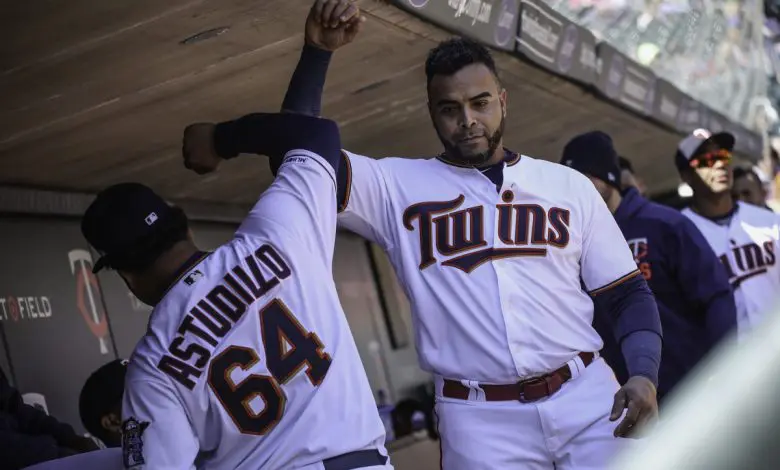 Minnesota will shoot for a rare win streak heading into the April 24th Pirates at Twins matchup. Minnesota was able to score a 2-0 win in the series opener behind a dazzling performance from J.A. Happ (7.1IP 1 hit). The Twins offense still isn't out of the woods however.
Pittsburgh is a +175 underdog heading into Saturdays tilt, but that has some value considering Minnesota has lost 8 of their last 10. The Pirates are a decent 6-4 over their last 10, and have won 4 of 7 on their recent road trip.
Pittsburgh Offense Contained
The Pirates managed just a single hit in Friday's series opener. They put the ball in play a lot with just 6 strikeouts, but it was still a great outing from Happ. Unfortunately for the Bucs, things don't get any easier in the April 24th Pirates at Twins matchup as Michael Pineda takes the mound for Minnesota with a 1.00 ERA.
Only three Pittsburgh batters have ever faced Pineda, giving the Minnesota starter more of an edge. Th Pirates do have some players hitting well lately though, including Erik Gonzalez and Adam Frazier who are hitting better than .300 over the past week. The Pirates still rank just 25th in runs/game, and 27th in OPS and HR.
One big concern for Pittsburgh ahead of Saturday's matchup is starter Trevor Cahill (0-2, 9.69 ERA). The right-hander gave up 5ER in the 1st inning of last Saturday's start vs. the Brewers, giving up 6ER total over 4.0 IP. It was the second time in three starts that Cahill gave up 6ER+ this season.
Twins Bats Still Struggling
Minnesota got the win on Friday, but there are still some concerns with this offense after the 2-0 victory. The Twins did no run producing, getting both scores of solo HRs from Jake Cave and Williams Astudillo.
Sure the 13-12 loss to Oakland on Wednesday was an impressive offensive showing, but the Twins were shut out in each of the two games vs. the A's prior. They've now been held to 2 runs or less in three of the last four games, but have the potential to turn things around against the struggling Cahill. Nelson Cruz is just 5-26 (.192) with 0 HR in his career vs. the Pittsburgh starter though.
The good news for Minnesota is that Pineda doesn't need a ton of run support even if his offense struggles on Saturday afternoon. The right-hander has only allowed runs in one of his three starts this season, and that was 2ER (solo HRs) on four hits vs. the Mariners. A matchup with the Pirates bats should continue that trend.
Free April 24th Pirates at Twins Pick
Pineda should be able to dominate yet again for Minnesota, but the real question mark is the Twins offense. With the way the bats have been struggling, this game would look like a low scoring affair with a lean towards the 'under' of 8. Then again, Cahill has allowed 6+ runs in two of his three starts and Minnesota still has a lot of upside.
Twins 8 – Pirates 4 
Free Pick: Over 8