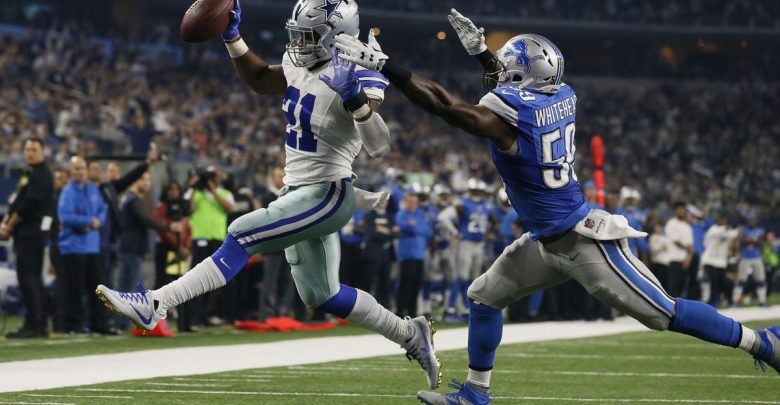 Dez Bryant must not have minutes on his cell phone because you'd think the Dallas offense would have needed a boost by now. The Cowboys are off to a 1-2 start thanks to the league's 2nd to last scoring offense (13.7 ppg). The NFL Week 4 Free O/U pick would therefore seem like an automatic under 44 play but Detroit's passing potency throws a wrench in that theory. Even so, is the Dallas offense bad enough to keep this game scoring in the teens or do the Cowboys get some O going behind Ezekiel Elliott and the running game?
Does Detroit Finally Have a Running Game?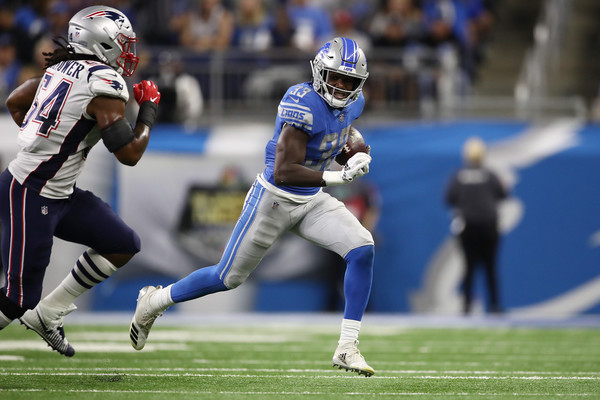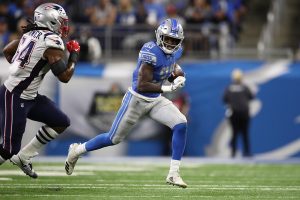 Last week was huge for the Lions and not just because head coach Matt Patricia led a 26-10 win over his former mentor Bill Belichick and the Patriots. The game also produced Detroit's first 100-yard rusher in 70 games as rookie Kerryon Johnson scampered for 101 yards on just 16 carries. That kind of versatility is what Matthew Stafford and the passing attack has been missing. Make no mistake, the Detroit air game has still been pretty solid this season, ranking 8th in the NFL (294.7 ypg) and helping to get the Lions the 9th most total ypg in the league. The Cowboys have a top 3 defense however and held Russell Wilson to under 200 yards passing last week which could help force the NFL Week 4 Free O/U pick under.
There's a new culture in Motor City behind Patricia and it's also evident in Detroit's improved defense. The Lions held Tom Brady to 14/26 for just 133 yards last Sunday night and now boast the NFL's #1 passing defense (152 ypg). That statistic has to be taken with a grain of salt however considering that Detroit also has the league's worst rushing defense (149.3 ypg). Could that be the way that Elliott and Dallas push this game towards the 'over' 44 – by getting a solid ground game going? Detroit did give up 78 points in their first two games of the season and could be in line for a huge letdown going on the road after last week's big win over New England.
The Dallas Cowboys look to fix their passing game in today's matchup against the Detroit Lions. –> https://t.co/bfEI7WC8ZF pic.twitter.com/jYUIPVS48P

— NBCDFWSports (@NBCDFWSports) September 30, 2018
Expect A Lot of Zeke Eating Today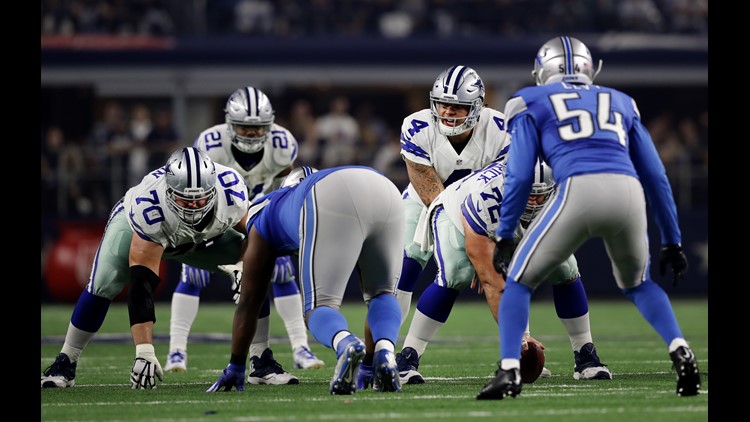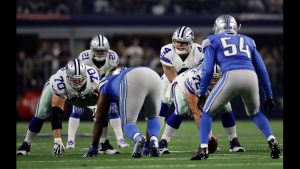 It's no secret what coach Jason Garrett wants to do today on offense – or at least what he should do and that's run the ball…a lot. Ezekiel Elliott is averaging 5.7 yards per carry on the season but only got the ball 16 times last week – and still ran for 127 yards vs. the Seattle defense. The Lions held New England to 89 yards on 19 carries but gave up nearly 200 in their last road game in San Francisco. Cowboys fans are also getting antsy with QB Dak Prescott who has guided the offense to just 13.7 ppg so far in 2018. Prescott's 166 yards passing per game is 31st in the NFL and his leading receiver Cole Beasley has just 132 yards – on the whole season.
Things get a lot tougher for the Dallas defense in the NFL Week 4 Free O/U pick now that Detroit seems to have a legit running game in Kerryon Johnson. Luckily that unit has been the Cowboys' strong point this season, ranking 3rd in total yards allowed, 4th in passing yards given up, 7th in scoring defense and even 11th in the rush game. In their last home game the Dallas defense limited Saquon Barkley to 28 yards on 11 carries and stifled Odell Beckham to 51 yards on 4 catches in the 20-13 Cowboys win. Today's game could mimic that contest as Detroit has a very similar offense to New York's.
NFL Week 4 Free O/U Pick Betting
Expect the Dallas offense to be better today – after all they can't get much worse. The thing that is worrisome towards the over is actually the Detroit O in a potential letdown spot after Sunday night's huge win over the Patriots. Dallas is going to pound the ball on the ground and Detroit should do the same as they saw the success that came from getting Kerryon Johnson over 100 yards. All this leads up to a very solid 'under' play, especially on a total that seems 4-5 points too high.
NFL Free Total Pick: Detroit Lions / Dallas Cowboys *Under* 44