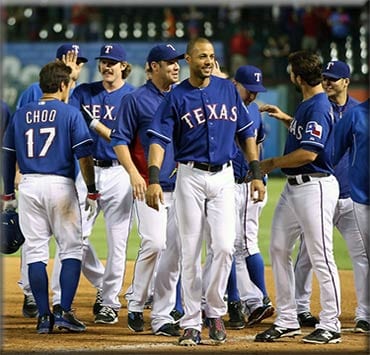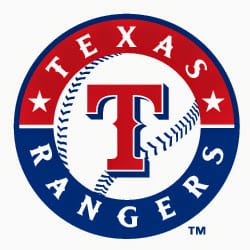 Overview
The Toronto Blue Jays look for the sweep this afternoon in Texas as they finish up their three game series with the Rangers. The Blue Jays have killed the Rangers over the past few seasons winning 14 of the last 18 meetings overall and 8 of the last 9 played in Texas.
Head to Head Trends
Blue Jays are 8-1 in the last 9 meetings in Texas.
Blue Jays are 14-4 in the last 18 meetings.
Texas Rangers (+120)
The Texas Rangers are 2nd in the American League West 5.5 games back of the Houston Astros and they are also just a half game back of the Minnesota Twins in the wild card race. The Rangers were actually doing pretty good until the Blue Jays came to town and just steamrolled them in the first couple games outscoring the Rangers 18-9.
Starting for the Rangers today is Yovani Gallardo who is 10-9 with a 3.25 ERA on the season. Gallardo has pitched well and has been the Rangers best and most consistent starter this season. Gallardo has also faced the Blue Jays once this season throwing 8.1 innings of shutout ball so we'll see if he can do that again today.
Texas Rangers Trends
Rangers are 12-4 in their last 16 home games.
Rangers are 12-4 in their last 16 home games.
Toronto Blue Jays (-130)
The Toronto Blue Jays are 1st in the American League East 2 games clear of the 2nd place New York Yankees. The Blue Jays have been stupid hot over the past month winning 21 of their last 25 games. The first part of this hot streak the Jays bats were kind of slumping and the pitching was getting it done well that has changed and the pitching is now a little shaky but the bats have come alive and they're just destroying teams right now. Over their last 5 games the Blue Jays are hitting .335 and averaging 10.80 runs per game so you don't exactly need great pitching when your scoring runs like that.
On the hill for the Blue Jays in this one if Marco Estrada who is 11-7 with a 3.27 ERA on the season. Estrada has been a pleasant surprise to the Blue Jays rotation he's been super consistent allowing 3 or less runs in 14 of his last 16 starts.
Toronto Blue Jays Trends
Blue Jays are 21-4 in their last 25 overall.
Blue Jays are 6-2 in Estradas last 8 road starts.
Conclusion
I'm going with the Toronto Blue Jays again today. The Blue Jays are just super hot especially their bats averaging over 10 runs per game over their last 5 games so they're a hard team to beat right now.
Free Pick: Toronto Blue Jays -130