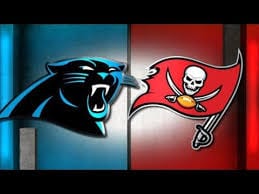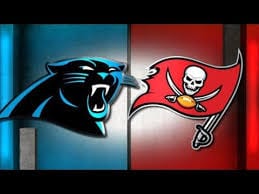 The week five NFL Monday Night Football free pick has the Tampa Bay Buccaneers (1-3) at the Carolina Panthers (1-3). This is a matchup that features two struggling NFC teams both of which are in the South Division. Although Carolina and Tampa Bay both have the same record, the Panthers are better on both sides of the ball. Still, Carolina, which went to the Super Bowl last season, losing to the Denver Broncos, is not the same team that it was last year.
Tampa Bay won its initial game of the season, beating Atlanta 31-24. Since then, they were beaten three straight times, losing to the Arizona Cardinals 40-7, Los Angeles Rams 37-32, and Denver Broncos 27-7. Carolina's frustrations continued with the Denver Broncos, as they lost their first game of the 2016 season 21-20. The Panthers then seemed to redeem themselves hammering the San Francisco 49ers 46-27. But then the Panthers lost to the Minnesota Vikings 22-10 and the Atlanta Falcons 48-33.
Tampa Bay Offense vs. Panthers D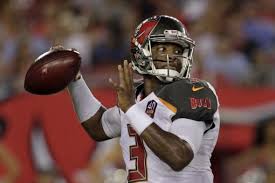 Tampa Bay comes to this game scoring on average just 19.3 PPG. QB James Winston (58.2 COMP%, 8 TDs, 8 INTs, 10 Sacks) has tossed for over 1,100 yards, but he has been less than effective. For the Bucs to be successful WR Mike Evans (26 REC, 360 YDs, 13.8 AVG, 3 TDs) must make some big questions. The running game for the Bucs is weak. The team is averaging only 82.5 YPG on the ground.
The good news for the Bucs is that the Panther D is allowing 29.5 PPG. Despite that fact, the Carolina defense offers some solid stats that include nine sacks, 17 tackles for a loss, 20 passes defended and five interceptions. They have also forced four fumbles, recovering two and scoring one touchdown. If LB Luke Kuechly (46 TCKL, 1 Sack, 3 TFL, 3 PD, 1 INT) can have a big game that will help Tampa Bays cause.
Carolina O vs. Bucs Defense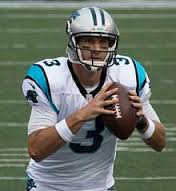 There's bad news for the Panthers as QB Cam Newton is out. That means that Derek Anderson (75 COMP%, 2 TDs, 2 INTs, 0 Sacks) will start for Carolina. Anderson is certainly able, but he is no Cam Newton especially when it comes to running. Newton is a running QB and is averaging over five yards per rush. Anderson, who is a 12-year vet, has played minimally over the past six years. Anderson will be looking to connect with TE Greg Olsen (14.0 AVG, 2 TDs) and WR Kelvin Benjamin (14.9 AVG, 4 TDs). Fozzy Whittaker (27 ATT, 141 YDs, 5.2 AVG, 0 TDs) anchors the running game. By the way, the O-line has allowed 13 sacks. That's not good.
The Buccaneers are, at best, average on defense. They have 9 sacks, 15 tackles for a loss, 16 passes defended and one interception. The D also has one forced fumbled, one recovered fumble, and one score. The heart of the Tampa Bay defense is Kwon Alexander. He leads the team in tackles (38), sacks (2), and tackles for a loss (4).
Week Five NFL Monday Night Football Free Pick
Our week five NFL Monday Night Football free pick takes the Tampa Bay Bucs at +6.0. Tampa Bay has a chance to cover the spread on this game due to the Panthers' lack of offense.
Our Week Five NFL Monday Night Football Free Pick: Bucs at +6.0