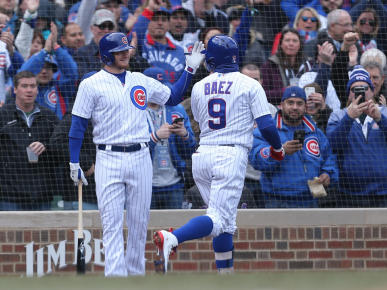 Oddsmakers are expecting a low scoring affair in the April 13th NL free pick as they've set the total at just 7.5 for today. It's Yu Darvish's Wrigley Field debut as a member of the home team up against a surprising Braves team that is two games over .500 for 2018. Atlanta sends right hander Anibal Sanchez to the mound against a  Cubs offense that has been inconsistent through their first three games at home. Then again, 7.5 isn't a lot of runs to score for both teams?
Can the Weather Be Enough for an 'Under' Play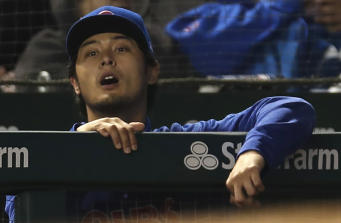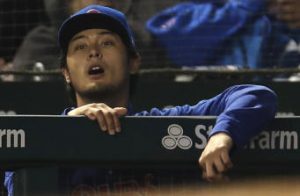 There's some weird weather on it's way to Chicago which could disrupt the April 13th NL free pick. First off the wind favors the 'under' as it is blowing in from left field at 9 MPH. Chicago could only manage one run yesterday (a Kyle Schwarber HR) when the wind was blowing out to right, a 1-6 loss in which the Pirates hit 4 HR. There's rain expected later on today too and it's always hard to get the bats fired back up after lengthy or multiple delays. The Braves have struggled a bit with their offense too, scoring just 1 run in their first two games of the last series against Washington. They did put together a good showing yesterday in a 5-3 win however.
Then there's the pitching matchup which also lends to an 'under' pick. Darvish gave up 5ER in 4-1/3 IP in his first start as a Cub down in Miami. He buckled down nicely the last time out though, holding Milwaukee to just 2 hits over 6.0 IP. Sanchez goes for the Braves after pitching 3 innings of shutout ball in relief against the Nationals in his first appearance of the year. He followed that up with a 2ER, 6K start in Colorado – the #1 hitter friendly park in the MLB. Sanchez's ERA is just 2.25 on the young season.
Offenses Too Talented for a Low Scoring Affair?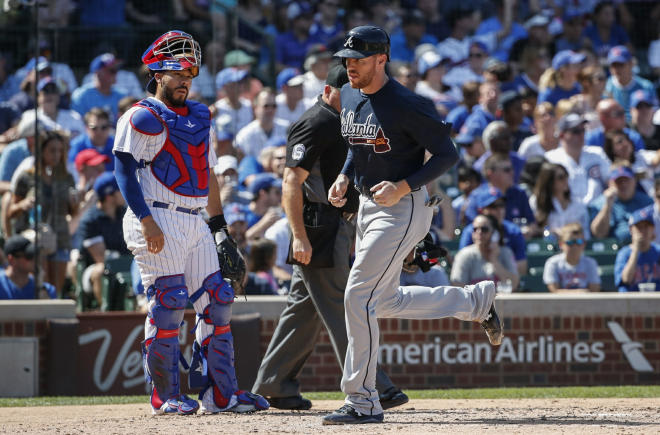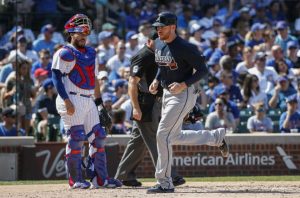 You can also look at potential rain delays with another angle in that you don't want Darvish and Sanchez to have multiple 'stops and starts' which could turn the April 13th NL free pick over to the bullpens. The Chicago bullpen had been doing stellar, but gave up 4ER yesterday to the Pirates. The starting pitching definitely favors an under 7.5 play as the Cubs hit .232 against Sanchez and the Braves .053 against Darvish in limited appearances, but that could all change if they're out of the game due to the weather.
The Cubs scored just 1 run yesterday – but their talented offense put 14 on the board the game before. Atlanta has a 13 run and a 15 run output in the last two weeks. Chicago's Javy Baez has hit 4 HR in the last three games while Atlanta's Freddie Freeman is hitting .325 and is 7th in the MLB with 11 RBI. The Cubs are a top 10 scoring offense in the league while the Braves are surprisingly ranked 4th. In a nutshell, the potential for offense is there in a big way on Friday afternoon.
April 13th NL Free Pick Total Betting
It's going to be a weird atmosphere around Wrigley today being Darvish's first home start and the threat of an impending weather event. The 'under' has hit in 5 straight Braves games and is 5-1 in the Cubs last six home games vs a RH starter dating back to last year. Both offenses have the capability to put up big numbers, but today's game favors a low scoring affair from the recent scoring struggles to the pitching to the weather.
Free Pick: Atlanta Braves / Chicago Cubs 'Under' 7.5