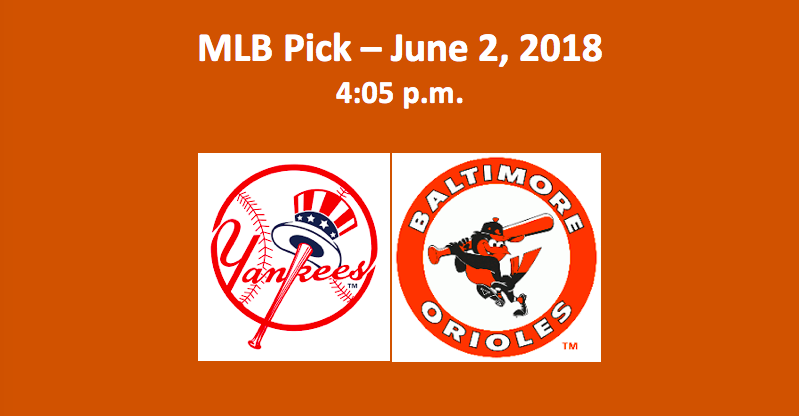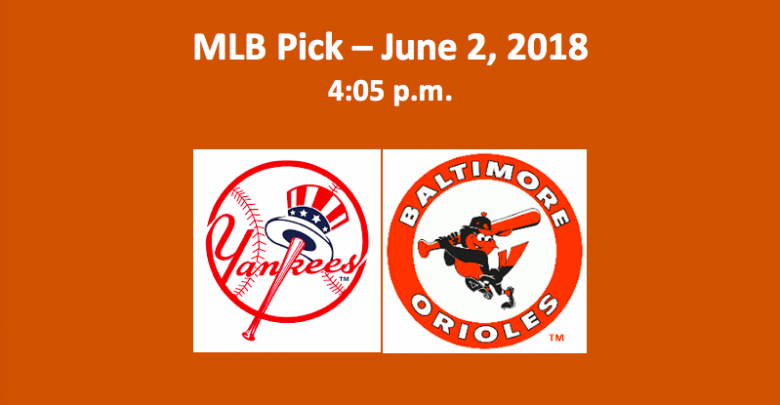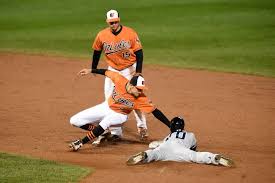 Last night, the New York Yankees (36-17 Overall, 14-8 Away) won their third-straight game, beating the Baltimore Orioles (17-40 Overall, 10-17 Home). It was the sixth-straight loss for the Orioles and their eighth loss in 10 games. The Yanks, who are 6-4 for their last 10, are 1/2-game behind first-place Boston in the AL East. Baltimore is 21.5 games out of first place while presently holding the worst record in MLB. Our Yankees play Orioles June 2 MLB pick has NY at -1.5 runs and -108 and Baltimore at +1.5 runs and +101. The over/under is at 9.5 with the over at -120 and under listed as +100. If you're looking for moneyline odds, your best bet is the Yankees -168 at or the Birds at +160.
Pitching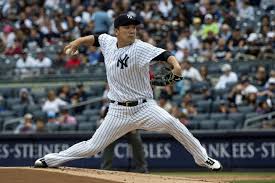 Righty Masahiro Tanaka (6-2 W/L, 4.62 ERA, 1.09 WHIP) starts for the Pinstripes. Tanaka beat the Angels in his last start on May 27. He pitched six innings and allowed one run on three hits while striking out eight. Over his past seven starts, the Yankees are 6-0 with one game called with the score tied 3-3 in the fifth. His record over those seven games is 4-0-3.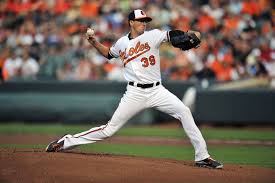 Kevin Gausman (3-4 W/L, 4.31 ERA, 1.38 WHIP), also a right hander, takes the mound for the struggling O's. His last win was in May 11 versus Tampa Bay where he pitched 7.1 innings, giving up two earned runs on 11 hits. In his past three starts since then, he has gone 0-2-1. In his last start, which was on May 27 against the Rays, he pitched just 2.2 innings. In that game, he gave up seven runs on six hits. He walked two and struck out one.
Offense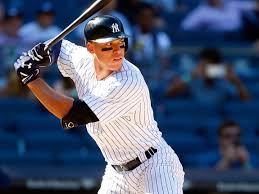 This Yankee team can hit the long ball, as they have 88 four-baggers. Aaron Judge has pounded 16 homers and driven in 41 runs while batting .290. Judge has 58 hits. Giancarlo Stanton has not delivered as expected. He's hitting .243 with 11 homeruns and 29 RBI. Miguel Andujar has delivered with 51 hits, 17 doubles, and a .290 BA. Brett Gardner, who is hitting .259, has accumulated 48 hits and stolen six bases.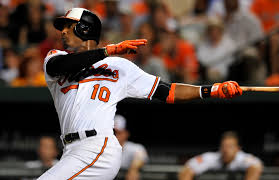 As a team, Baltimore is batting .230 with 65 homers. Manny Machado is an amazing hitter, but he can't deliver without some help. Machado is batting .329 with 46 RBI and 17 homers. Of his 73 hits, 32 have been for extra bases. Adam Jones, who's hitting .278, offers solid production. He's driven in 26 runs and has nine homers and 14 doubles. He's posted 63 hits.
Our Yankees Play Orioles June 2 MLB Pick
Opponents are batting .222 against Yankee pitching, while opponents are hitting .282 versus Oriole hurlers. The Yanks have plenty of firepower, and their starter is solid. Baltimore is in a funk and shows no signs of working their way out of it. Our Yankees play Orioles June 2 MLB pick is NY at -1.5 (-108), and we like the under at 9.5 (+100).
Summary New York at Baltimore Picks: Yankees with the runline at -1.5 (-108) and under 9.5 (+100)