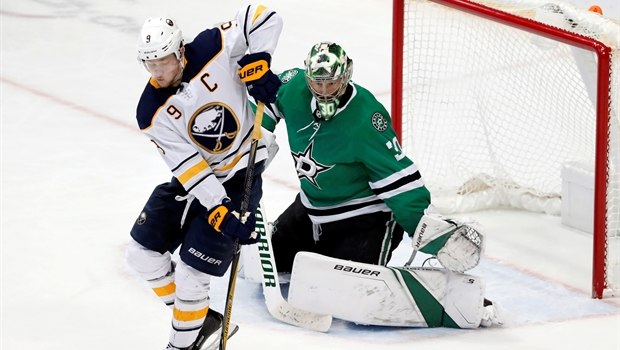 Dallas comes into the March 12th NHL free pick on a great defensive run and with a lot to play for as they attempt to hold on to the #1 wild card seed in the West. Buffalo on the other hand is 10 points out of the wild card in the East and with a) three teams to jump and b) 14 games to do it in. The Sabres have lost four in a row because they've realized their postseason hopes are over. Does that give the Stars huge value at -141 on Tuesday from the KeyBank Center.
Dallas on a Defensive Roll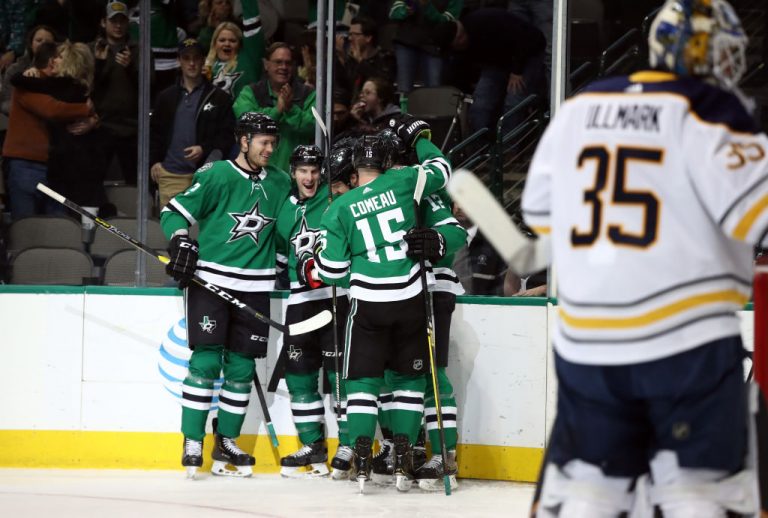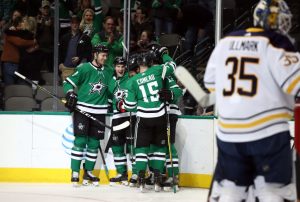 The Stars had a four game win streak snapped Saturday vs. the Blackhawks but it was a very winnable game that went to Chicago 2-1. Now as it stands over the last four games, Dallas has allowed a mere 4 goals. The defeat to the Hawks was another impressive outing on that end of the ice and it came with backup Anton Khubodin in net. Ben Bishop is back between the pipes for the March 12th NHL free pick and he is red hot. Bishop has dealt out consecutive shutouts and before that gave up 5 total goals in the three games prior.
If Bishop returns to his normal dominant self, the big question is if the Stars offense can provide any scoring? Dallas has been held to 1 goal scored in 2 of the last 3 games, all of which were at home. Overall the Stars have been held to a goal or less in 4 of 8 which is why the O/U of 5.5 looks like a solid 'under' play. Then again, Dallas has scored 4 goals in each of the other four games over that span so they do have potential to light the lamp. Jamie Benn has four goals in four games but Alexander Radulov has been very solid with a point in 6 of 7. Tyler Seguin gives Dallas another big name scoring option, especially since Mats Zuccarello broke his arm in his first game with the Stars.
Sabres Try to Contend Even Without Eichel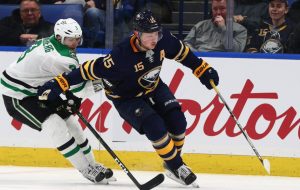 To make matters worse for Buffalo on Tuesday, the team will be without captain and leading scorer Jack Eichel who is suspended for two games as a result of an illegal check to Carl Soderberg. Eichel was held scoreless in 3 of the last 4 regardless but it's still a big loss for a Sabres squad on a run of 6 losses in their last 7 games. Buffalo was shut out vs. Colorado Saturday and has been held to 2 goals or less in 5 of 10. Jeff Skinner or Sam Rhinehart will have to pick up the offensive slack in Eichel's absence but Buffalo's 2nd and 3rd leading scorer have a combined 2 points over their last 11 games.
The room for error is very thin for Carter Hutton and the Sabres defense in this one. Hutton allowed 2 goals to Colorado on Saturday, but gave up 4 to Chicago before that. What's hard for the Sabres goaltender is that he doesn't know which Dallas offense will show up in this one – the hard charging one or the one that looked tired and uninspired.
March 12th NHL Free Pick Betting
These two teams met up on January 30th with Dallas scoring a 1-0 home win. It's shaping up to be another low scoring affair in the rematch the way Bishop has played in net, with the Stars offense being so inconsistent, and the fact that Eichel is out for tonight.
NHL Free Pick: Stars / Sabres *Under* 5.5