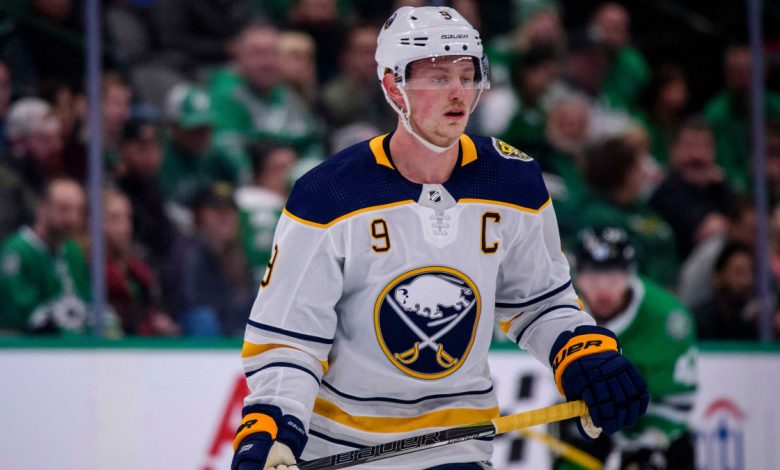 Only two games are on the NHL Schedule Tuesday night, one of them an Atlantic Division battle in upstate New York. The Buffalo Sabres (22-20-7) are set to host the Ottawa Senators (17-23-9) in their first meeting since just before Christmas.
Here is a preview of Tuesday night's game between the Senators and Sabres, along with odds and a free pick.
By The Numbers
We'll start with the Senators, who have just one win over their last 10 games and opened up the second half with a shootout loss to the Devils Monday. Ottawa is 23rd in the NHL in goals per game with 2.71, averaging 29.9 shots per game, which ranks 24th.
However, no team has been worse on the power play than the Senators, converting just 12.8 percent of the time.
Defensively, the Senators are third-to-last in both goals allowed with 3.33 and shots allowed with 33.6. Their penalty kill is much better than their power play, ranking 15th with an 81.2 percent success rate despite averaging just under 10 penalty minutes per game.
Meanwhile, the Sabres are 5-5-0 in their last 10, finishing the first half with a loss to the Predators, and trailing the Hurricanes for the second Wild Card spot by 10 points.
Buffalo is averaging 2.94 goals per game, 19th in the league, doing so with the 26th-most shots at 29.6 percent. The Sabres' power play is better than Ottawa's, ranking 19th at 19.2 percent.
On defense, Buffalo is 16th in the league with 3.08 goals per game and ranks slightly better at 14th in shots allowed with 31.2.
The Sabres are the opposite of the Senators in that while they only average 8.1 penalty minutes per game, their 75.3 penalty-kill percentage is just 26th in the NHL.
Who To Watch
For the Senators, their hottest player has been wing Connor Brown. Brown went into the All-Star break with three straight multi-point efforts and recorded an assist Monday versus New Jersey. With seven points in his last four games, Brown is up to 10 goals and 22 assists on the season.
Along with Brown, keep an eye on Brady Tkachuk and Vladislav Namestnikov. The All-Star Tkachuk has points in his last two, giving him 15 goals and 13 assists this season, while Namestnikov has 11 goals thanks to scores in three straight contests.
The Sabres are enjoying a breakout year from their captain, Jack Eichel. Eichel, who joined Tkachuk on the Atlantic Division All-Star team, has a team-high 28 goals and 34 assists and is on pace for a career year.
Before getting shut down by Nashville in the final game before the break, the captain put together a nine-game point streak in which he had four goals and seven helpers.
Joining Eichel are Sam Reinhart and Rasmus Dahlin. Reinhart, who is another former second overall pick in the draft along with Eichel, has points in three straight games and goals in two of them, bringing his season total to 17 goals and 24 assists.
As for Dahlin, the former No. 1 overall pick has points in back-to-back games and has 25 assists in his second season in the NHL.
Goalies
Ottawa is set to start Craig Anderson in net Tuesday night. The longtime Senator is 6-12-1 with a 3.32 GAA and a .897 save percentage.
Buffalo will likely counter with Linus Ullmark, who is 16-13-3 with a solid 2.70 GAA and a .914 save percentage.
Odds and Pick
The Sabres are big favorites Tuesday night at home, listed by oddsmakers at -185. With the Senators playing Monday night, Buffalo will also have an advantage in terms of restfulness.
Look for the Sabres to capitalize on Ottawa's poor defense. I'm anticipating a strong game at home for the Sabres and a win by two or more goals. Give me Buffalo -185 to start off the second half of the season with a win.