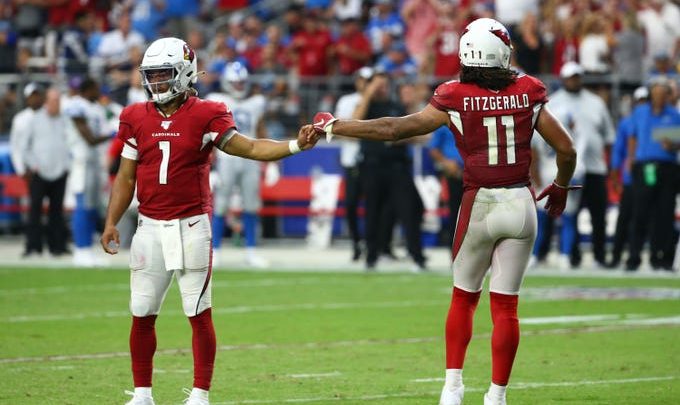 If the NFL week 2 Cardinals at Ravens free pick total was a college matchup between Lamar Jackson and Kyler Murray, oddsmakers might set the O/U at 80. As it stands, Sunday's contest in Baltimore has a much lower number of 46 set (it is the NFL after  all). That is up from a 42.5 open as the 2016 and 2018 Heisman Trophy winners go head to head. The Ravens are a whopping -13 point favorite in this one as well.
Murray Goes on the Road for 1st Time in Pro Career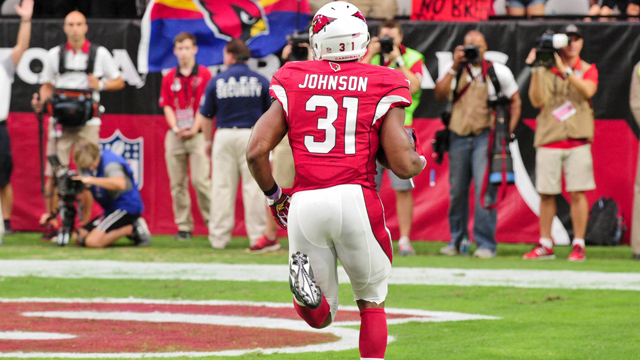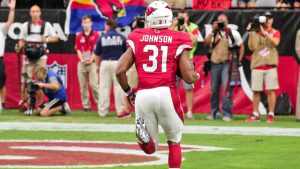 Many people say a tie in the NFL leaves a bad taste in your mouth but the Cardinals are lucky to be 0-0-1 after trailing Detroit 24-6 in the 4th quarter. That game ended up in a 27-27 draw as Arizona had chances to both win – and lose – their season opener.
It's not hard to see how the Cardinals were able to post the come-from-behind tie as it started when #1 pick Kyler Murray started to settle down. Murray was just 6-16 for 41 yards and an INT in the 1st half but bounced back to go 18-28 for 183 and 2 TD in the 2nd half. The rookie showed great rapport with Larry Fitzgerald who had 8 catches for 113 and a TD and the Cardinals also got a solid game on the ground from David Johnson (18-82).
One thing that is concerning ahead of the NFL week 2 Cardinals at Ravens free pick is the way the Arizona defense played vs. Detroit. Matthew Stafford threw for 385 yards and 3 TD and the Lions also had 116 yards rushing on 32 carries. Baltimore scored at will in their opener – then again they did play Miami.
How Good Is Baltimore Really?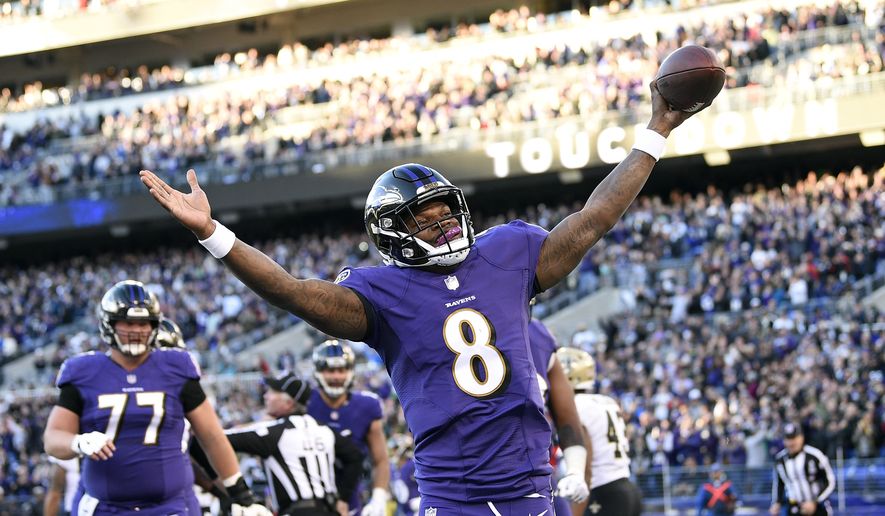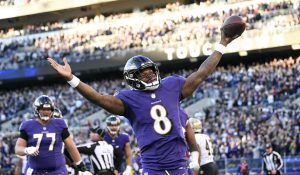 The Ravens were the most impressive team in week one after their 59-10 win over Miami that had Dolphins players jumping ship in a mass exodus. Miami may be popping champagne if they don't go 0-16 this season though so nobody really knows how good Baltimore is ahead of the NFL week 2 Cardinals at Ravens free pick.
What Baltimore did show was a quick strike offense that saw Lamar Jackson throw for 324 yards and 5 TD. That included scoring passes of 47, 83, and 33 yards. Lost in Jackson's big day was the fact that Baltimore also had a great ground attack in week one as Mark Ingram ran the ball 14 times for 107 yards and 2 TD. Even S Anthony Levine had a 60 yard scamper on a fake punt. Once again, that came against Miami but the Cardinals defense isn't exactly the Steel Curtain – especially going on the road.
The Baltimore defense will also face a tougher test on Sunday compared to their week one glorified scrimmage vs. the Miami offense. The Dolphins had just 12 carries for 21 yards on the ground and only threw for 179.
NFL Week 2 Cardinals at Ravens Free Pick
This game has all the makings of a shootout with two explosive QBs in action. Baltimore has the much easier matchup vs. the Cardinals defense but never underestimate Murray playing with a little confidence.
Pick: Cardinals / Ravens *Over* 46