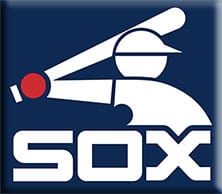 Overview
The Toronto Blue Jays look to avoid the sweep today as they host the White Sox in the final game of their three game series. The Blue Jays played well in the first game and looked like they were well on their way to victory but Brett Cecil and the Jays bullpen struck again giving up 5 runs in the 7th on their way to a 7-5 loss. In the second game the Jays just got smoked 10-1 but they were facing Chris Sale so it's hard to expect a win there although losing 10-1 was a bit much.
Head to Head Trends
Over is 6-1 in Tumpanes last 7 games behind home plate.
White Sox are 4-0 in the last 4 meetings.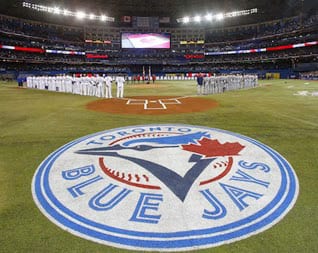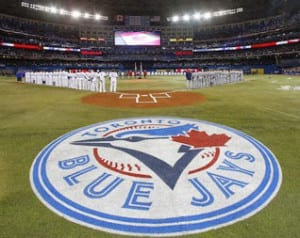 Toronto Blue Jays (-140)
The Toronto Blue Jays are 4th in the American League East 2.5 games back of the 1st place Baltimore Orioles. It was just a few days ago that the Jays were in 1st place but the East is tightly packed with all 5 teams within 3 games of each other so anything can happen and I wouldn't doubt if it's similar at the end of the season.
On the hill for the Blue Jays today is Marco Estrada who is 1-1 with a 2.50 ERA in his 3 starts this season. Estrada has looked impressive allowing just 5 earned runs over his 3 starts and his strikeout numbers are also surprisingly impressive especially considering he's not exactly a power pitcher. Estrada has struck out 20 batters in just 18 inning of work.
Toronto Blue Jays Trends
Blue Jays are 14-5 in their last 19 after scoring 2 runs or less in their previous game.
Blue Jays are 10-4 in Estradas last 14 starts on astroturf.
Chicago White Sox (+130)
The Chicago White Sox are 1st in the American League Central with a 15-6 record. The White Sox have been playing some great ball but I kind of doubt if it will last. The White Sox aren't really hitting the ball all that well batting just .235 and averaging 3.71 runs per game but they are getting bailed out by some great pitching especially their bullpen who have just a 1.39 ERA.
Starting for the White Sox in this one is lefty Jose Quintana who is 2-1 with a 1.82 ERA in his four starts so far this season. Quintana is another one of the White Sox pitchers who is off to a great start but his numbers are a little too unrealistic to last so I think the Whites Sox good ride might come to an end fairly soon.
Chicago White Sox Trends
White Sox are 5-0 in their last 5 overall.
White Sox are 6-16 in Quintanas last 22 starts after scoring 5 runs or more in their previous game.
Conclusion
I'm going with the Toronto Blue Jays over the White Sox in this one. The Jays bats are starting to come alive not counting yesterday that is but their power numbers are coming around with 8 home runs over their last 5 games so if the Jays bullpen can keep it together I think they got a good shot at the win today.
Free Pick: Toronto Blue Jays -140