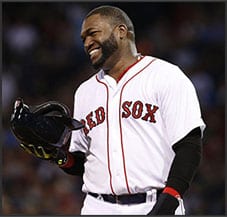 Overview
The Boston Red Sox are in Toronto tonight for the first game of a three game series versus division rivals the Toronto Blue Jays. The Blue Jays haven't had much luck versus the Red Sox of late losing 7 of the last 10 meetings including 6 of the last 8 played at home in Rogers Centre.
Head to Head Trends
Red Sox are 6-2 in the last 8 meetings in Toronto.
Blue Jays are 4-0 in Stromans last 4 starts vs. Red Sox.
Toronto Blue Jays (-175)
The Toronto Blue Jays are 2-2 so far this season splitting a four game series versus the Tampa Bay Rays. The Blue Jays actually had the lead late in both losses versus the Rays and probably should have won the first of those losses but MLB's new "sliding into second base rule" robbed the Blue Jays of at least 2 runs in the top of the 9th.
On the hill for the Blue Jays tonight is Marcus Stroman who won his first start of the season allowing just 3 runs and 6 hits over 8 innings of work although his line probably should of been better with 2 of those runs coming in the 9th inning after he probably should of called it a day after 8.
Toronto Blue Jays Trends
Blue Jays are 45-20 in their last 65 home games.
Blue Jays are 8-1 in Stromans last 9 starts.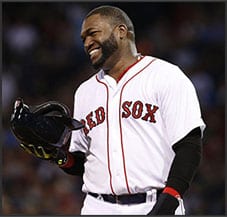 Boston Red Sox (+165)
The Boston Red Sox are 1-1 on the season picking up a win and a lose versus the Cleveland Indians. The Red Sox finished last in the American League East last season with a 78-84 record and that was actually the third time in 4 years they did that.
Starting for the Red Sox in this one is Joe Kelly who will be making his first start of the season. Last season Kelly went 10-6 with a 4.82 ERA in 25 starts. Kelly had a horrible start to the season winning just 2 of his first 16 starts but he did turn things around winning 8 of his final 9 starts.
Boston Red Sox Trends
Red Sox are 8-1 in Kellys last 9 starts.
Red Sox are 2-5 in Kellys last 7 starts vs. American League East.
Conclusion
Even though I hate betting large favorites in baseball especially early in the season but I'm gonna have to go with the Blue Jays over the Sox in this one. The Blue Jays offense crushed teams last season especially at home in Rogers Centre and with tonight being their home opener I think the Jays are going to be jacked up and ready to smash some homeruns.
Free Pick: Toronto Blue Jays -175