Free Expert Sports Picks
NBA Picks
Washington Wizards at Milwaukee Bucks Betting Preview (May 5)
The Washington Wizards head to Milwaukee to face the Bucks on Cinco de Mayo.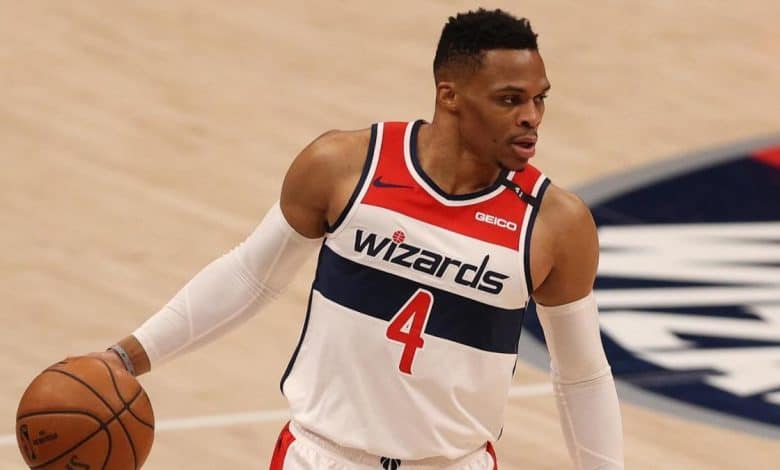 The Washington Wizards head to Milwaukee to face the Bucks after their high-scoring victory against the Indiana Pacers. After their 154-141 victory, the Wizards will look to test their high-powered offense against one of the league's best defenses. The last time these two teams played was in March of 2021, when the Wizards lost 122-133, which didn't cover the spread.
The Milwaukee Bucks will continue their home stretch, this time facing the Wizards. Slowing down a supercharged roster is no stranger to Milwaukee, who beat the Brooklyn Nets in back-to-back games. With Giannis Antetokounmpo leading the charge for the Bucks, Washington might want to stay out of the way.
Both of these teams have their strengths and weaknesses, but the most important factor is finding the best team at the sportsbook. Should you take the Russell Westbrook-led Wizards? Or, the tried and true kings of the Eastern Conference, the Milwaukee Bucks.
Can Westbrook's stats translate to a win on Wednesday night?
Unless you've been living under a rock in the basketball world, you've likely heard that Russell Westbrook just had another huge game tallying 21 rebounds and 24 assists. The question isn't whether Russell has proved himself as an elite talent in the NBA, it's whether or not those stats will equal a win on Wednesday. Even with the output of Russell Westbrook, the Wizards have an under .500 record with their most recent loss to the Dallas Mavericks.
The Wizards have plenty of talent on their side, which has afforded them big wins at the sportsbook. They have an incredible 37-28 ATS record with a 19-12 ATS on the road, and with them being 8.5-point underdogs, taking the Wizards here looks promising at first glance.
Giannis & Co. look to make it four straight wins after facing Washington.
There are very few teams that look like a complete package more than the Milwaukee Bucks. From their superstar Giannis Antetokounmpo to their supporting cast, Milwaukee has proven to be one of the best overall teams in the league. They'll have to test their teamwork against the Wizards on Wednesday. Although in their last meeting, the Bucks won handily, they can't let their guard down against one of the league's best offenses.
If there was an area that the Bucks struggled in, it'd be against the spread. To be fair, they've gotten better over the past week, going 4-1 in their last five games, but overall they have an ATS record of 30-34. The reason for this is how close the Bucks keep these games due to their outstanding defense but occasionally flat offense. With the Bucks being favored by 8.5-points, that's a rather large margin to cover.
The best sportsbook bet on Wednesday? Washington Wizards +8.5
The Washington Wizards have a great record on the road against the spread. Pair that with how close the games are between the Bucks and their opponents, and you've got a recipe for the Wizards to cover. That doesn't mean that they'll win, though, so don't think about taking the Wizards on a money line. Take the visiting team here, with the points and the OVER considering the Wizards' most recent outing against the Pacers:
Washington Wizards +8.5