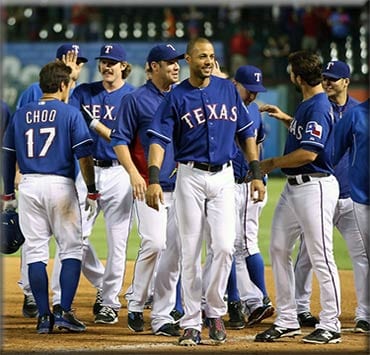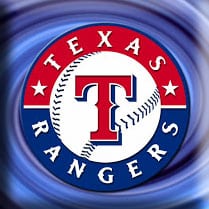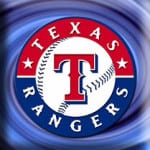 The Boston Red Sox are in Texas for the first game of a four game series with the Rangers. The Rangers have played the Red Sox fairly well over the past few seasons winning 11 of the last 19 meetings overall but they really played them well at home in Texas winning 13 of the last 20 meetings.
Head to Head Trends
Red Sox are 2-5 in the last 7 meetings in Texas.
Under is 8-1-1 in the last 10 meetings in Texas.
Texas Rangers (+100)
The Texas Rangers are 4th in the American League West 6.5 games back of the 1st place Houston Astros. After a not so great start the Rangers have been one of the hottest teams in baseball over the last week or so winning 7 of their last 8 games. Most of that success has to due with their bats being red hot averaging close to 8 runs per game over their last 6.
On the hill for the Rangers today is Nicholas Martinez who is 4-0 with a 1.96 ERA on the season. Martinez has been absolutely incredible so far this season and if it wasn't for a lack of run support while he was pitching because they have scored a lot of runs after he has left the game but he could easily be 8-0 this season.
Texas Rangers Trends
Rangers are 8-1 in Martinezs last 9 starts.
Rangers are 7-1 in their last 8 overall.
Boston Red Sox (-110)
The Boston Red Sox are last in the American League East  4 games back of the 1st place New York Yankees. This has been a very poor season so far for the Red Sox and I honestly don't see it getting much better. They can't hit averaging just 3.89 runs per game plus their pitching sucks allowing 4.74 runs per game so I don't have much hope for them this season.
Starting for the Red Sox today is rookie Eduardo Rodriguez who is actually making his first Major League start so he's a bit of an unknown here but I don't see him doing anything all that great today.
Boston Red Sox Trends
Red Sox are 2-6 in their last 8 overall.
Red Sox are 0-4 in their last 4 road games.
Conclusion
Ok I thought yesterdays Giants/Brewers game was a head scratcher but this one takes the cake. We have a red hot team in the Rangers with a starting pitcher who is having a Cy Young type season as an underdog to a bad Red Sox team with a rookie pitcher making his first career start. If you haven't noticed I like the Rangers over the Red Sox in this one today.
Free Pick: Texas Rangers +100