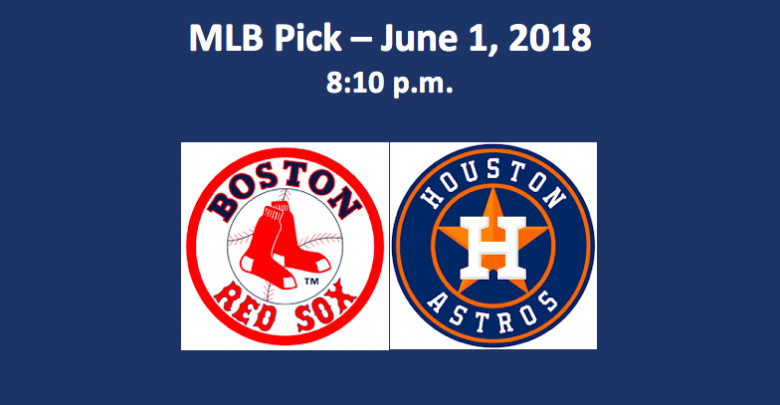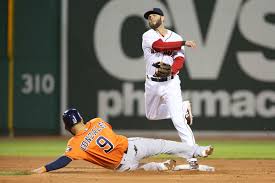 The Boston Red Sox (39-18 Overall, 19-10 Away) are at the Houston Astros (36-22 Overall, 13-11 Home) tonight for the second game of their four-game set. The Astros took the first game 4-2. The Sox top the American League East, as they are 1.5 games ahead of second-place New York. The Astros are first in the AL West and one game over Seattle. Boston is 7-3 for their last 10, while Houston is 6-4. Our Boston plays Houston 2018 MLB Friday night pick has the Astros favored at -119 and Boston in the underdog seat at +112. The over/under is a low 7.0 runs with the over at +110 and the under at -130.
Pitching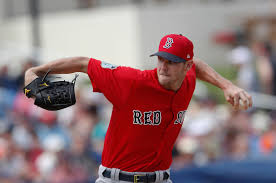 We expect with Chris Sale (5-2 W/L, 2.76 ERA, 104 K, 0.96 WHIP) on the mound for Boston and Gerrit Cole (5-1 W/L, 2.05 ERA, 109 K, 0.83 WHIP) starting for Houston that this will be a major pitcher's duel. Sale, a lefty, had gone 4-0-2 over his least six games before losing to Atlanta 7-1 on Sunday. He lasted just 4.1 innings allowing six runs on five hits and one homer. If Sale is back in form tonight, he should go at least seven innings and notch about 10 Ks.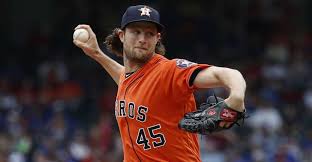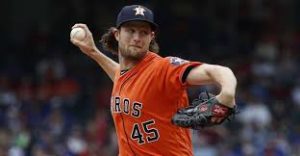 Righty Cole, who had gone 3-1-2 for his last six games before allowing three runs over seven innings in a no-decision that his team lost 10-9, should be equally as tough. He had a rough start in that game, as he offered up a two-run homer to Jose Ramirez. After that, he settled down. As long as he's back in form and ready to go, he should do well tonight. Cole tends to last about six innings on the mound and is often good for around eight or nine strikeouts.
Offense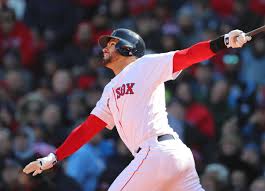 How much hitting will there be? We do expect each team to knock a ball out of the park. Both of these pitchers are prone to allowing a homer. Red Sox slugger Mookie Betts (.359 BA, 37 RBI, 17 HR) may once again not be available. He missed last night's game with a painful side. Betts is needed. Still, Boston has plenty of offense, including that offered by RF J.D. Martinez (.317 BA, 47 RBI, 18 HR).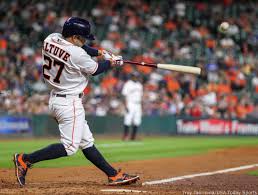 Astros hitters include second baseman Jose Altuve (.338 BA, 29 RBI, 4 HR) and center fielder George Springer (.281, 34 RBI, 11 HR). Carlos Correa, who's batting .262, tops all Astros with 38 RBI. The Astros as a team are hitting .257, while Boston is at .267. The Red Sox have stroked 82 round trippers, while the home team has 66.
Our Boston Plays Houston 2018 MLB Friday Night Pick
In our Boston plays Houston 2018 MLB Friday night pick, we do expect a low-scoring game. We are taking the under at 7.0. We're also going to bet on the Red Sox with the moneyline at +112. We expect the team from Boston to bounce back tonight.
Summary Red Sox at Astros Picks: Boston moneyline (+112) and under 7.0 (-130)