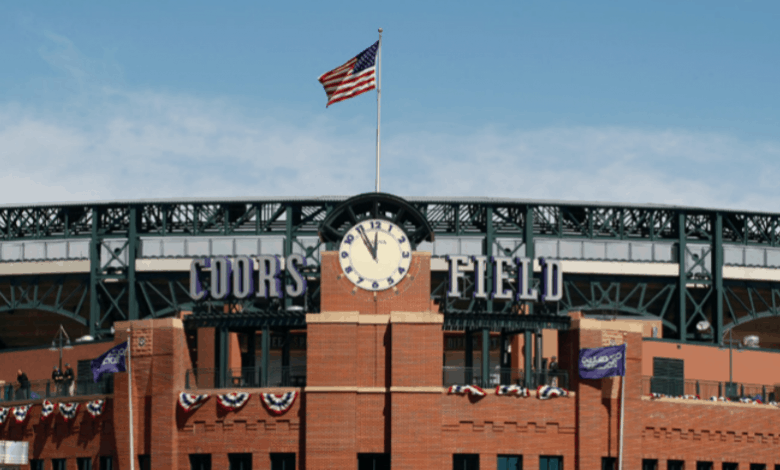 San Francisco and Colorado are on different ends of the NL West standings, but there's still some value to be had in the September 6th Giants at Rockies meeting. The Giants are -160 favorites on Monday as they send their ace Kevin Gausman to the hill.
The Giants are definitely no sure thing in this series opener though, because the Rockies are one of the better teams in baseball on their home field, going 45-24 at Coors Field this season. San Francisco just took two of three from the Dodgers to move back atop the NL West, but that could also lead to an emotional letdown on Monday afternoon. That gives the Rockies some tremendous value at +130.
Giants Try to Avoid Letdown
San Francisco had a nice bounce back over the weekend, taking two of three from the Dodgers after losing 3 of 4 the series prior to the Brewers. All of those contests were at home, where the Giants are 45-23 on the year, and now SF heads out on the road against a Colorado team that has the 2nd most home wins in the majors.
It's tough for San Francisco to visit Coors Field, where they dropped two of three back in May. The good news for the Giants on Monday afternoon is that Kevin Gausman (12-5, 2.52 ERA) is up in the rotation. The right-hander is a top 5 contender for the NL Cy Young award and is making his first start against the Rockies in 2021. SF has dropped two straight Gausman starts, but he's allowed 2 ER or less in five of his last six starts.
The Giants did score just 10 total runs in the three game set against the Dodgers over the weekend, and they've faced elite pitchers like Walker Buehler, Julio Urias, Corbin Burnes, and Brandon Woodruff over the past week. The SF offense is probably ready for a visit to hitter friendly Coors Field in the September 6th Giants at Rockies matchup.
Is Freeland Healthy?
At the very least Colorado starter Kyle Freeland (5-6, 4.22 ERA) is fresh, throwing just an inning with 21 pitches in his last outing before leaving with a hip injury. The left-hander is cleared for Monday's series opener, but is he healthy?
Freeland had been rolling along pretty well prior to last week's short start. He had allowed 2 ER or less in 7 of the previous 8 starts, and was 4-0 with a 3.41 ERA in August. The left-hander has allowed 7 HR in 8 starts at Coors Field this season, which is about as good as one can hope for. Freeland also allowed just 1 ER over 6.0 IP of work in a start against San Francisco on August 14th, a 4-1 Rockies win as +190 underdogs.
September 6th Giants at Rockies Pick
Colorado is back home where they are 11-2 over their last 13 contests. There's a big question surrounding Freeland's health ahead of the series opener, but if he's good to go the real value is on the Rockies at home. The Giants have lost two straight Gausman starts, and he's making his first appearance at Coors Field on a warm afternoon.
Rockies 8 – Giants 5
Free Pick: Rockies +130