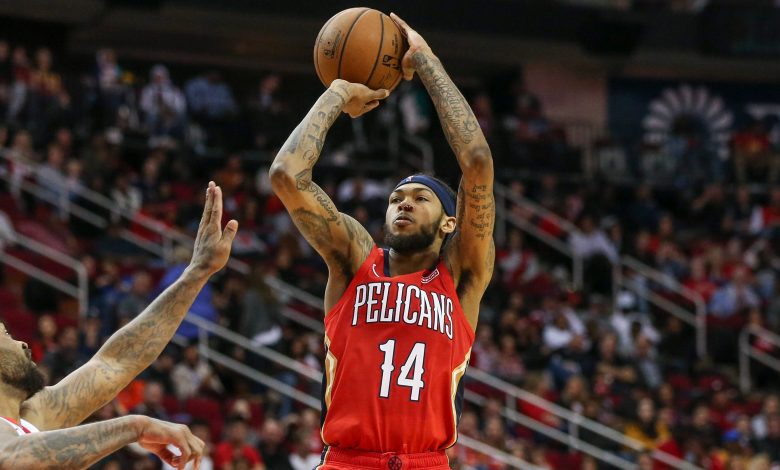 One team is going to get its first win of the season on Monday night when the Golden State Warriors visit the New Orleans Pelicans. These teams are two of the three Western Conference squads without a victory in 2019-20, going a combined 0-5 entering this contest.
It was a given that Golden State wasn't going to be the same team as it was a season ago with the free-agent departure of Kevin Durant and the long-term injury to Klay Thompson highlighting a number of personnel losses from last year's Western Conference champions. But the Warriors have been very bad, losing by an average of 23.5 points in their first two contests.
The Pelicans are playing without No. 1 overall draft pick Zion Williamson for the first two months of the season, but they could also be missing last year's leading scorer, Jrue Holiday, who sat out Saturday with a knee injury. Despite that, New Orleans has been competitive against a difficult schedule, falling to Toronto, Dallas and Houston by an average margin of six points.
The moneyline for this contest has the Golden State Warriors +155 and the New Orleans Pelicans -175. New Orleans is a four-point favorite at home, with the over/under for this game being set at 237.5.
Not A Good Start
Two games into the season and the Warriors are already showing signs of frustration. D'Angelo Russell was tossed from a blowout loss to Oklahoma City on Sunday, after which Draymond Green lamented about the team's slow start in postgame interviews. There's good reason for the frustration, though, as Golden State has allowed at least 30 points in seven of eight quarters so far and has yet to lead a game at any point through two contests.
Stephen Curry is averaging a team-best 23 points, but he's shooting just 39.5 percent from the field, which is around the team's shooting percentage of .361, down from .491 last season. Curry is also shooting just 20 percent from three-point range, as opponents are throwing multiple defenders at him to make others on the court beat them. Russell scored just six points on Sunday to down his average to 13 points a game, while Green is averaging 10.5 points, 4.5 rebounds and 2.5 assists.
Matter Of Time
The Pelicans' woes are more a matter of getting used to each other due to all the new faces on the team. The fact that the team's top three scorers — Brandon Ingram, Josh Hart and Lonzo Ball — all played together for the Lakers the last two seasons is no coincidence. Ingram has been outstanding, averaging 27.3 points, 9.3 rebounds, 4.3 assists and a team-high 1.7 blocks. He's also shooting 52.6 percent from three-point range, expanding his game and making him an even more dangerous scorer.
Hart is getting regular time and even a start with Holiday out and has been making the most of it, averaging 18 points and 7.3 rebounds. Ball has averages of 13.7 points, five rebounds, 6.7 assists and 1.7 steals, showing no signs of the injuries that limited him last season. The biggest problem for the Pelicans is the interior, with Ingram and Hart the team's top two rebounders. Williamson should help in that department when he returns, but players like Derrick Favors (8.7 points, 6.3 rebounds) and Jahlil Okafor (six points, 3.3 rebounds) need to play stronger in the paint.
Pelicans Get Victory
Things are not going well for the Warriors right now, and it likely won't get better any time soon. Steve Kerr has a lot of young players that are learning the Warrior way, and that will take time to develop into a solid unit. New Orleans has been on the verge of a victory in every game it has played, and the former Lakers trio should have a big game against their former Pacific Division rival. I'm taking New Orleans -4 to win this one big.