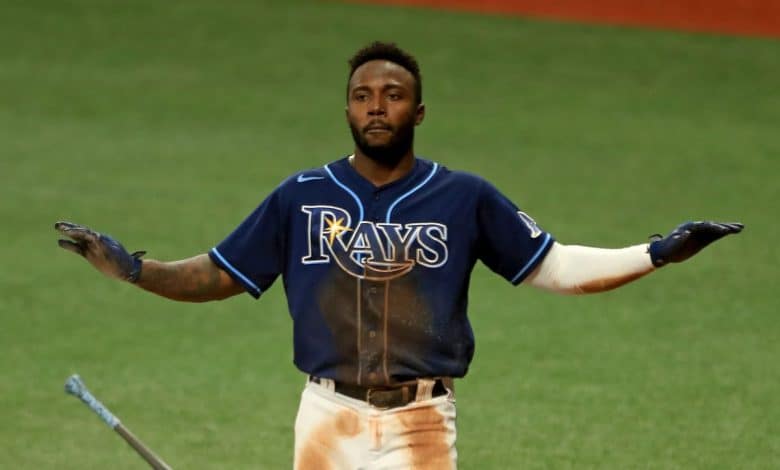 Most people assumed last month that the AL East was the Yankees' to take and rather easily at that. While that still may be true Tampa Bay has made things interesting on the heels of a 15-7 August to climb within 7.5 games of New York. TB has a six game win streak heading into the August 26th Rays at Red Sox betting matchup.
Boston is going in the opposite direction, 17-32 the last two months and on a four game losing streak as they fade further and further away from a possible wild card berth. The Red Sox are now 8 GB and with five teams to jump so the playoffs are a long shot. Despite all that, Boston is a -124 favorite in what looks very much like a trap game.
Why are the Rays Underdogs?
Tampa Bay is +108 on Friday night even in the midst of what is currently the longest win streak in the majors at six games. The Rays are using an opener in JT Chargois (1-0, 0.00 ERA) in just his third appearance since returning from the 60-day IL, but Ryan Yarbrough (1-7, 4.43 ERA) should be able to get Tampa Bay to at least the 5th.
One of the reasons Tampa Bay still has value in the August 26th Rays at Red Sox matchup is because they have a red hot offense that has plated 23 runs over their last three games. Randy Arozarena has 5 HRs and 15 RBI over the past two weeks and Manuel Margot is 6 for his last 13.
Tampa Bay just wraps up a 7-1 home stand, but the argument could be made that the opponents being the Angels and Royals had a lot to do with that. The Rays have taken three of four from Detroit, got swept two games in Milwaukee, and won two of three from the Yankees in their only three road series' of the month.
Can Boston Get One?
It takes some guts to go with Boston on Friday night as they seem to be waving the white flag with losses in six of their last seven. That includes getting swept at Fenway Park the last three games by the Blue Jays, and in Thursday's loss 6-5, 10th inning loss they had a leadoff triple in the 8th and the bases loaded with no outs in the 9th coming away with 0 runs in both situations.
Boston would seemingly have the pitching advantage in the series opener as Michael Wacha (8-1, 2.28 ERA) hasn't allowed a run in his last two starts since returning from an IL stint due to right shoulder inflammation. Wacha played with Tampa Bay last season (3-5, 5.05 ERA) and his old teammates have a combined .214 average against him.
Free August 26th Rays at Red Sox Betting Pick
51% of the betting public likes Boston with Wacha looking sharp in his return from the IL shutting out the Orioles and Yankees. What about that offense though that was so poor in the clutch in Thursday's loss to Toronto?
Tampa Bay has beaten up on a couple tomato cans in the Royals and Angels – and at home – during their current stretch but they are also 8-2 vs. Boston this season (2-1 at Fenway). The value is on the Rays.
Free Pick: Tampa Bay +104