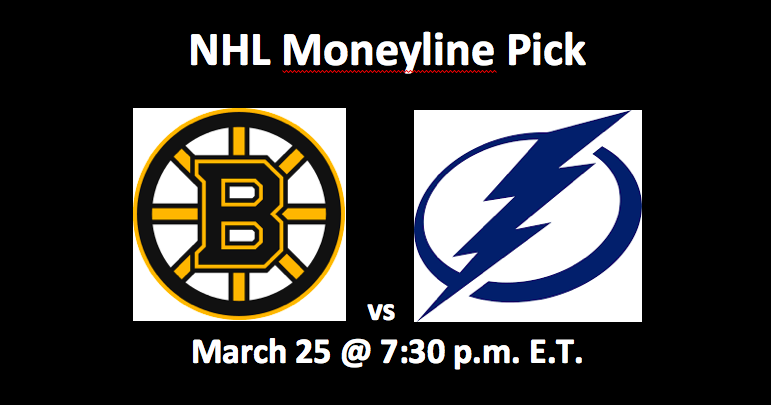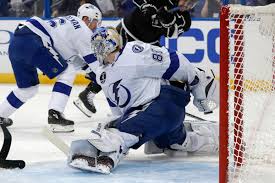 Our Bruins vs Lightning preview and pick for Monday, March 25 offers an interesting matchup as the Boston Bruins visit the Tampa Bay Lightning for the clubs' third meeting of the year. The top two teams in the Eastern Conference have split the first two contests. Tampa is coming off of their 14th loss of the season, while Boston is currently on a four-game win streak. While both teams have already clinched playoff berths, the Bruins are still fighting for home ice advantage in the first round. Here's how our Bruins vs Lightning preview sees this pick developing for what is a 7:30 pm ET face off.
Goaltending Matchup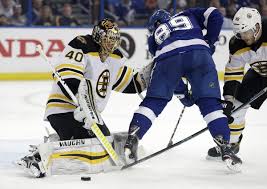 Tuukka Rask will get the start for the Bruins after Jaroslav Halak got the nod Saturday night. Rask has allowed just one goal over this last two starts. While he only faced a combined 35 shots over these games, he has stopped everything he is expected to and more. On the year he owns a .918 save percentage and a 2.35 GAA. In his two starts against the Lightning this season, he has allowed only four goals on 51 shots.
Andrei Vasilevskiy will start for Tampa bay. Vasilevskiy has had a very solid season and is arguably the current leader to win the Vezina trophy. He has the third best save percentage in the NHL (.928) as well as the sixth best GAA (2.33). Although he allowed four goals on 26 shots on Saturday, he has stopped .938 percent of his shots over his last 20 games. Our Lightning vs Bruins preview pick sees a fairly even matchup in the crease.
Two hot offenses meet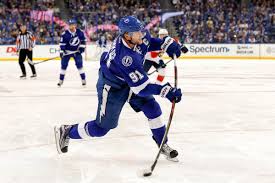 As of late, both teams have seen success in the goal scoring department. In just three of their last 10 games, the lightning have scored less than four goals. Steven Stamkos is riding a four game goal streak while Nikita Kucherov already has 120 points on the year with seven games remaining. The Bolts offense has been the best in the league by far, scoring 27 more goals than the second highest scoring club in the league.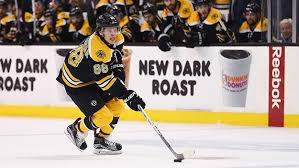 The Bruins have scored 17 goals in their last three contests. They have definitely gotten a boost after getting David Pastrnak back from injury after he missed 16 games. Pastrnak has two goals and two assists since returning. Patrice Bergeron is currently on a four-game goal streak, while Brad Marchand has 16 points in his last ten games. Winger Marcus Johansson has a chance to return from injury as well. Before suffering a lung contusion, he gelled well with the B's second line. The advantage in offensive potential goes to Tampa in this matchup. It is by a small margin though, as Boston has gotten scoring from their depth players as well as their dominant first line.
Bruins vs Lightning Preview – Our Pick
This game could very well be a preview of the teams' second round matchup. Both clubs have gotten good goaltending as well as scoring recently. This game could go either way, but our Lightning vs Bruins pick likes Boston's chance as they ride a four-game win streak.
Summary Bruins vs Lightning Preview and Pick – Boston Bruins at +133