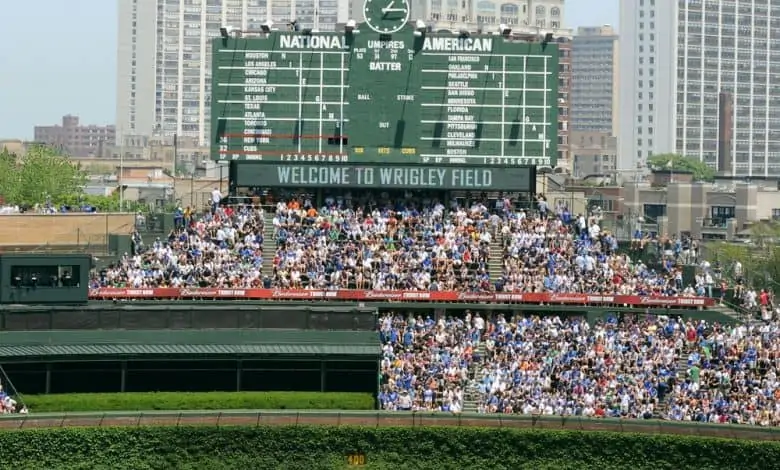 Kansas City is coming off a near sweep at home of the Astros this week, so is that the reason they are -114 favorites coming into the August 20th Royals at Cubs matchup? Chicago has been atrocious lately, but have also just taken 2 of 3 in Cincinnati against a Reds team fighting for a playoff berth.
The Cubs are +105 home underdogs on Friday, coming off a Thursday off day. Chicago has gotten elite pitching the last two games, but is that more of a sign of the Reds bats going to sleep? The Cubs had dropped 12 straight prior to the consecutive wins, giving up 4+ runs in each of those defeats. The wind is expected to be blowing in from RF at Wrigley Field on Friday.
Can Royals Keep Rolling on the Road?
Kansas City had a great chance at a 4-game sweep of the Astros, but gave up 3 runs in the 10th inning for a 6-3 defeat as +152 underdogs. It was still a great series for the Royals, who notched wins in Framber Valdez (+155) and Zack Greinke (+165) starts.
The August 20th Royals at Cubs contest is a different animal for a variety of reasons. For one, the Royals are on the road for the 1st time in two weeks following a 4-6 home stand. That being said the quality of competition also drops for KC, who have played the Yankees, Cardinals, and Astros the last three series' – all teams in the hunt for a postseason berth.
KC starting pitching really stepped up in the Astros series, a trend Mike Matheny hopes continues on Friday in the Windy City. Brad Keller (7-12, 5.62 ERA) starts on Friday afternoon, which gives Chicago value since the Royals have lost 11 of the last 12 time the right-hander has gotten the nod.
Can Davies Be Trusted?
Zach Davies (6-9, 5.00 ERA) is in the midst of the worst season of his MLB career, but looked solid in throwing six innings of shutout ball in his last start. That was against the Marlins though, and Davies had allowed 18 ER in three starts prior, even though one of those came at Coors Field.
Davies has a 5.18 ERA at Wrigley Field this season and has allowed 12 HR in 13 home starts. It's unfortunate that David Ross doesn't know what to expect from his starter on Friday, considering he had just gotten 6.0 IP and 1 ER from Kyle Hendricks and 4.0 IP with 1 ER surrendered from Adrian Sampson in his first MLB start in two seasons. That also points to how good the Cubs bullpen was the last two games.
Chicago also found their offense on Thursday, getting HRs from Ian Happ, Michael Hermosillo, and Sergio Alcantara. Happ has gone yard in two straight, and Rafael Ortega has scored 6 runs in the last five games. It's a process, but Chicago's young and inexperienced roster is starting to gain confidence.
August 20th Royals at Cubs
This one could go either way, but the Cubs are coming in after an off day and are starting to get some production as their young roster gains experience. Davies is the wild card in this one though, and the reason why this game will go over the total.
Royals 5 – Cubs 6 
Free Pick: Over 8.5