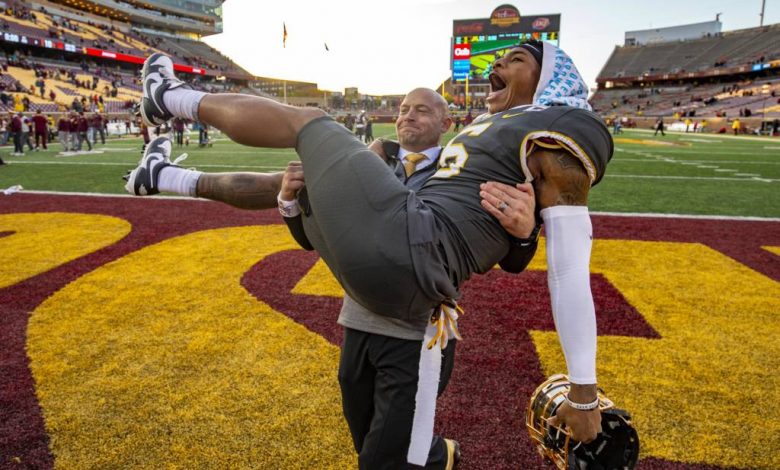 The NCAA week 11 Penn State at Minnesota free pick is the biggest game in the modern era for the Golden Gophers football program. P.J. Fleck's #17 Minnesota squad hosts the #4 Nittany Lions on Saturday at 12:00 EST in Minneapolis. Both squads are 8-0, and the Nittany Lions are -6.5 road favorites in this huge Big Ten matchup.
Penn State Too Much in this Matchup?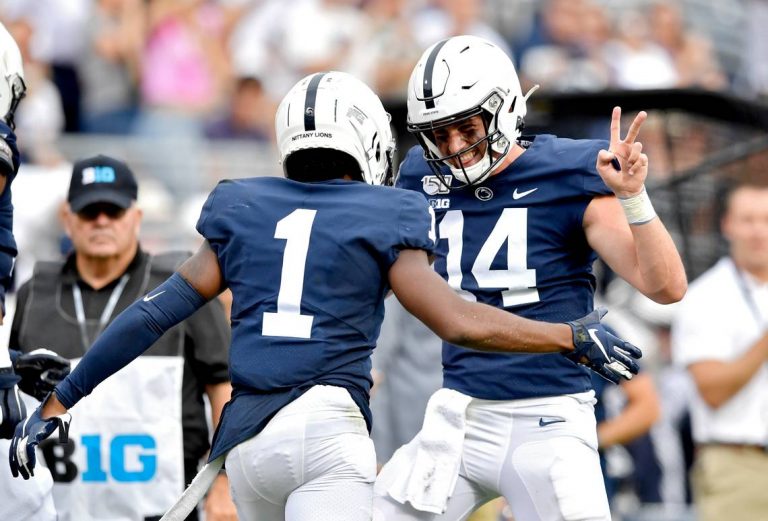 The Nittany Lions are bearing down on a possible berth in the FBS playoff. Penn State is right on the fringe of that goal, coming in 4th in the first rankings release – percentage points ahead of reigning national champion Clemson. PSU has a huge matchup at #1 Ohio State in two weeks, but first things first – a visit to undefeated Minnesota.
The quality of competition has been vastly different between Penn State and Minnesota on the year. The Nittany Lions have already dispersed quality opponents such as Pitt in non-conference as well as Michigan, Iowa, and Michigan State within the Big Ten. The Golden Gophers' biggest win is a home victory over 4-5 Nebraska.
The NCAA week 11 Penn State at Minnesota free pick looks like it will be a defensive affair. Game time temps are a chilly 40 degrees and two top 15 total yardage defenses get set to square off. Penn State gives opponents little to no yards on the ground as their 68.2 ypg vs. the rush is 2nd in the country. Penn State is allowing just 9.6 points per game and Michigan is the only team to score more than 14 against them.
Minnesota Can Play Carefree Saturday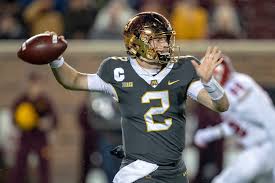 There's pressure on the Golden Gophers on Saturday – but at the same time there isn't. Even with a loss to PSU, Minnesota would still control their own destiny in the Big Ten West as they currently have a two game lead over Iowa and Wisconsin (who play each other on Saturday). The Golden Gophers also visit the Hawkeyes and host the Badgers over the last three weeks of the season.
Teams always thrive when there's a chip on their shoulder and the Golden Gophers have to be one of the least respected 8-0 teams in the last 5-10 years. Wins are wins in college football, but Minnesota trailed in the 4th quarter in all three of their non-conference victories. That includes as a -14.5 favorite vs. San Diego State and with a line of MIN -17 at home against Georgia Southern. Minnesota has also faced a backup QB in all 5 of their conference wins and have played the bottom feeders of Purdue, Illinois, Nebraska, Rutgers, and Maryland.
So does Minnesota have any chance on Saturday or is there record a pure fluke? Short answer – yes. The Golden Gophers have two NFL capable WR's in Tyler Johnson and Rashod Bateman. They have an extremely accurate QB in Tanner Morgan (65% completion, 18 TD, 4 INT) who had a 21/22 day vs. Purdue with 4 TDs. The Golden Gophers also have the biggest O-line in the country, averaging 6'6″ and 337 pounds. Those mammoths have opened up a dominant running game that goes for over 200 yards per game on the ground. Three Minnesota backs are averaging over 4.5 ypc and have 45+ carries.
NCAA Week 11 Penn State at Minnesota Free Pick
Can Tanner Morgan answer the bell in this one? He has a bevy of talent around him but is the straw that stirs the drink for the Gophers. Penn State has been in games of this magnitude nearly every week for the last month. Never underestimate Fleck's ability to be a leader of men, but the moment may be a bit too big for the Golden Gophers at this time.
Pick: Penn State Nittany Lions -6.5