If you're going to be doing some MLB betting this weekend, then we have three series for you to consider. Sports bettors can make some decent cash by looking for value in pitching matchups in specific series. This weekend in MLB betting we're considering one AL and two NL series.
Tampa Bay at Baltimore
Tampa Bay (31-39) sits in last place in the AL East, while Baltimore (41-30) is the top club. In this series, the Rays have two things going against them. The first is their inability to score runs. The second is their poor play on the road, as they sport a record of 16-19, compared to the Orioles solid home field performance this season, as they have a 41-30 record. Baltimore has been fairly mediocre over the past 10 games, while the Rays have been downright bad, going 3-7.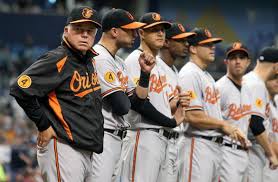 This is a four-game series, which features the return of Baltimore's Manny Machado to the lineup after serving a suspension. Take the Orioles in the first game, as they face Rays' starter Matt Moore. Moore has struggled mightily, giving up nine round-trippers in his last seven starts. In game two of the series, look for the Orioles' Matt Andriese to have a good game and for the Rays to be victorious against starter Kevin Gausman. Game three, which is the second contest of the day, will see Baltimore win. Finally, look for Baltimore to tale the fourth and final game of the series.
Baltimore wins games 1, 3 and 4, while Tampa Bay takes game 2
Chicago at Miami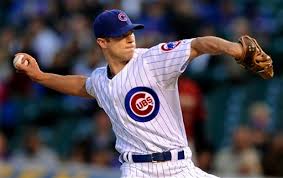 The best road team in the league, the Chicago Cubs (22-13 road) travels to Miami where they will meet one of the worse home teams, the Marlins (19-18 home). However, the Cubs are dealing with various problems, including injuries, slumping run production, and a four-game skid.
The Chicago Cubs will struggle in game one, but they should finally grab a win on Saturday when John Lackey starts. Game three is a tough one to pick, as Chicago's Jason Hammel goes up against Miami starter Jose Fernandez. We actually like Miami on Sunday.
Pick Chicago on Saturday, Miami wins two other games
Philadelphia at San Francisco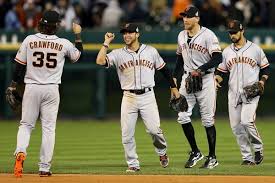 Although Philadelphia travels to San Francisco after ending a nine-game losing streak with a 7-3 win versus Minnesota, they must face the hottest club in MLB, the Giants. Philly is 15-21 on the road and has a RS/RA differential of -104. San Francisco is 22-13 at home, has a differential of +65, and is 9-1 over their last 10 games. When MLB betting if you're looking to wager on a sweep, then take the Giants this weekend. They are a good bet.
San Francisco to sweep
MLB Betting Tips
Before engaging in MLB betting, take a moment to checkout the most recent injury reports, any possible roster changes, and how much wear and tear team bullpens have recently experienced. Remember that solid pitching tends to beat good batting. If a team is struggling to score and going up against a club that has top-notch starters, then go with the team with the pitching.