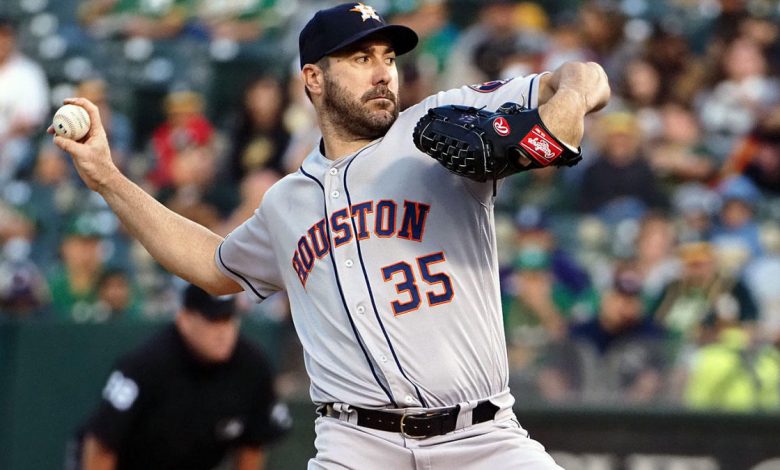 The Tampa Bay Rays look to keep their playoff magic going on Friday when they open their American League Division Series with the Houston Astros. Tampa Bay advanced to this series with a 5-1 victory at Oakland in the American League Wild Card Game on Wednesday.
Of course, beating the Athletics in one game will be easier than taking down the Astros, who finished 10 games ahead of Oakland thanks to the league's best record, in a five-game series. The Astros are looking to get back to the American League Championship Series for the third straight season, while Tampa Bay is looking for its first playoff series win since advancing to the 2008 World Series, where it lost to Philadelphia.
The moneyline for this contest has the Tampa Bay Rays +190 and the Houston Astros -220. The over/under for the game has been set at 7.
Back For More
Tampa Bay will start Tyler Glasnow in the series opener, with the 26-year-old making just his fifth start since May 10. Glasnow was out for four months with a strained forearm and made four starts in September, failing to record a decision in any of them because his longest outing was 4 1/3 innings. Over those 12 1/3 innings, he allowed just two earned runs and five hits. On the season, Glasnow was 6-1 with a 1.78 ERA, including a victory over Houston in March in which he went six innings and allowed six hits and one earned run.
The Rays' offense showed some pop in their win over Oakland, helped by a pair of home runs by Yandy Diaz, who was playing in just his second game since late July after being out with a foot injury. Tampa Bay had four home runs in the game, with Tommy Pham and Aviasail Garcia also getting into the act. The Rays would like to see more of that, especially from their home run leader, Austin Meadows, who was just 1-for-5 this season against the Astros' Game 1 starter, Justin Verlander, but that one hit was a home run.
Veteran Starter
Verlander, the American League Cy Young favorite, will get the start in Game 1 for Houston, his 25th postseason start. The 36-year-old has a 13-7 record with a 3.19 ERA over seven playoff seasons with the Tigers and Astros, including a 2-1 mark last season. In 2019, Verlander has been as good as he's ever been, recording a career-high 300 strikeouts and finishing with a 21-6 mark and a 2.58 ERA. In two starts against Tampa Bay this season, Verlander was 2-0, going a total of 12 1/3 innings and allowing just one earned run.
While the Houston starting rotation gets a lot of the headlines — as it should — the Astros also bring one of the most potent offenses in the game to the table. Carlos Correa will return for the postseason after missing all but three games since mid-August with back troubles. He joins a lineup that includes Alex Bregman (41 home runs, 112 RBI), Yuli Gurriel (31, 104), George Springer (39, 96) and Jose Altuve (31, 74), all of whom have playoff experience.
Astros Take Opener
Although Glasnow is a top pitcher, the postseason is a different animal, and he'll have a tough time taking down an experienced Houston squad. Verlander, on the other hand, has plenty of playoff experience and success and will be looking to set the tone for the league's best regular-season team. Houston has been ready to start its playoff journey for a while now, and it will roll in this one. I'm taking Houston -220 to get the victory.