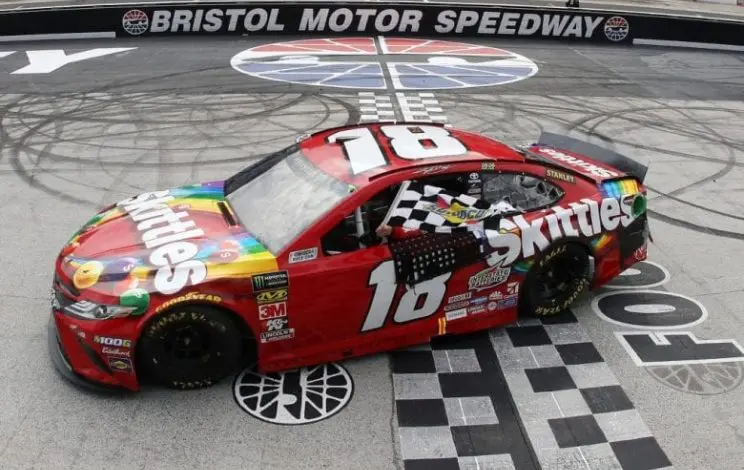 NASCAR turns to short track racing on Sunday at 'the World's Fastest Half-Mile' at Bristol Motor Speedway. Food City 500 betting sees the name of the race shifted to the Supermarket Heroes 500 in honor of essential workers during the Covid pandemic. Kyle Busch has won two in a row in this race and is the favorite again on Sunday (+450).
Erik Jones (+2500)
Erik Jones has value at +2500 for at the very least the fact that he drives for Joe Gibbs Racing. JGR won 5 of the 6 short track races last season although that was split between Hamlin, Bush, and Truex, Jr. Jones led over half the laps in the night race at Bristol in 2017 – as a rookie. Jones has run at least 2nd at points in all six of his starts at Bristol Motor Speedway.
Pick: Jones top 3 finish +650
William Byron (+6500)
William Byron starts 13th for Food City 500 betting but instead of wagering on him – he looks like a great racer to go against. Byron has struggled mightily at Bristol with a high finish of 16th last season. That was when starting in 2nd though. Byron has two 20+ finishes and has only finished on the lead lap once in four tries.
Pick: Driver head to head Erik Jones -160 over Byron
Kyle Busch (+450)
There's not bad value on Kyle Busch at +450 considering he has won the last two straight in the Food City 500, last year while starting from the pole. Busch has finished in the top 5 four times this season and has 8 career wins at Bristol. Busch finished 4th on Sunday but didn't lead a single lap. Kurt Busch (+1000) also has value here after finishing 2nd last season while also winning 6 times at Bristol in his career.
Pick: Kyle Busch top 3 finish +135
Matt Kenseth (+3500)
There could also be some value betting against Matt Kenseth on Sunday. The 48-year-old had a surprising top 10 finish at Darlington two weeks ago. Kenseth is in 32nd in Cup standings although he did win the Food City 500 in 2015. That was with Joe Gibbs racing though and Kenseth now drives the #42 Chevy for Chip Ganassi Racing.
Pick: Driver head-to-head Ryan Newman (-115) over Kenseth.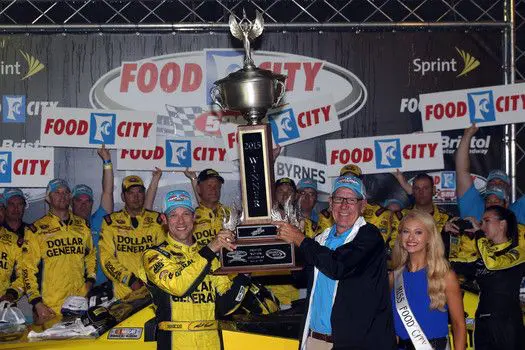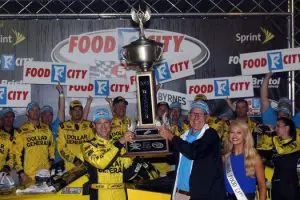 Ryan Newman (+8000)
Ryan Newman is a popular sleeper pick for the Food City 500 betting preview. Newman has finished in the top 15 at his last six at Bristol and is trying to amass as many points as possible after missing three races after the Daytona 500 wreck. Newman is also matched up with Kenseth in head-to-head betting which works out well.
Pick: Driver head to head Newman (-115) over Kenseth
Aric Almirola (+6600)
Aric Almirola is looking for a big Food City 500 showing after wrecking out at lap 3 in the 2019 race. It's hard to see that happening though. Almirola also finished 18 laps off the pace after a wreck in the August race at Bristol. He's starting in the front row drawing the #2 position, but has finished off the lead lap in 7 of his last 10 at BMS.
Pick: Driver head to head Stenhouse, Jr. (-150) over Almirola