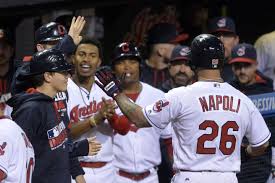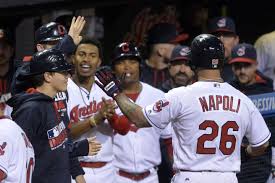 Our Miami/Cleveland free MLB pick offers two teams that are in the hunt for a postseason spot. The Miami Marlins are two games out of the second Wild Card spot in the NL, while the Cleveland Indians are 4.5 games up on the Kansas City Royals for first in the AL Central. This Friday night game, which will be played in Cleveland, has a 7:10 p.m. start time.
Pitching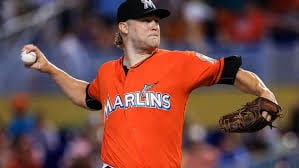 Andrew Cashner (4-10, 4.73 ERA), a righty, starts for the Marlins. He's been nursing a blister on his finger, but it looks like he'll be ready to start. Cashner, who was acquired from San Diego in late July-early August, has not won a game since coming to Miami. His record stands at 0-3 over the course of six starts. The Marlins have won only one of the games in which he's pitched. His ERA since he's been with the team is 5.48.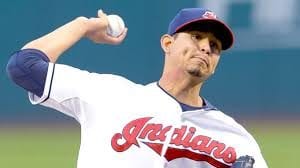 Right-hander Carlos Carrasco (9-7, 3.23 ERA) gets the start for the Indians. Carrasco is coming off a tough August 27th game against the Texas Rangers where he allowed seven runs on eight hits over four innings. Only three of those runs were earned. Cleveland lost that game 9-7. For the month of August, Carrasco is 2-3 with an ERA of 5.20. When he started the month of August, he had an ERA of just 2.45. During the month, it rose close to a full run. In his previous three starts in August, he went 2-0 giving up eight runs on 20 hits over 22.2 innings. Over that time, he struck out 28, walked none, and allowed one homerun. He hopes to get back to that form tonight.
Stats and Facts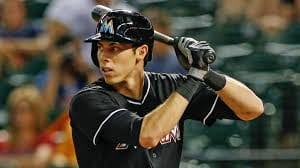 The Indians will bring some solid hitters to the plate, including Francois Linder (.313 BA, 14 HR, 65 RBI), Mike Napoli (.259 BA, 29 HR, 88 RBI), and Jose Ramierez (.308 BA, 10 HR, 60 RBI). The Marlin hitters include Marcella Ozuna (.268 BA, 22 HR, 67 RBI), Christian Yelich (.310 BA, 18 HR, 83 RBI), and Giancarlo Stanton (.244 BA, 25 HR, 70 RBI).
Although Cleveland holds a major edge in team RBI and homeruns, the two teams are close to deadlocked in batting average with Miami at .268 (3rd) and Cleveland at .265 (5th). Although the Indians are 5-5 over their last 10 games, they've won three straight and are 42-23 at home. The Marlins are 3-7 over 10 and are 34-35 on the road.
Our Miami/Cleveland Free MLB Pick
In our Miami/Cleveland free MLB pick, we see righty Carlos Carrasco getting back on track for Cleveland and the Tribe making the most of their home field advantage. You can get the Indians with the moneyline at -240.
Our Miami/Cleveland Free MLB Pick: Indians with moneyline at -240