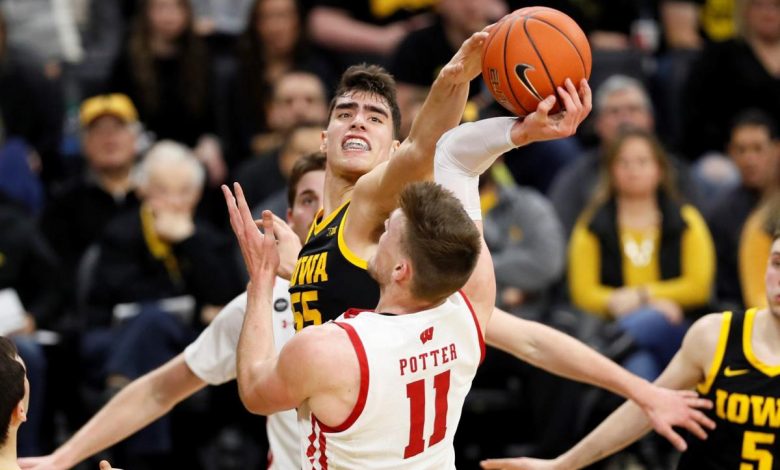 No. 19 Illinois will take on No. 18 Iowa in a Big Ten showdown that will decide the top of the conference standings. Illinois is currently sitting at the top of the conference as it looks to keep its seven-game win streak rolling.
Top Of The Heap
The Illini have been the surprise story of the Big Ten so far this season. They are currently 16-5 this year, and head coach Brad Underwood has found out how to get the most of his team in big games.
Ayo Dosunmu is leading the Illini with 16 points and 3.6 assists per game this season. The sophomore guard has been shooting 48 percent from the field this year.
Freshman center Kofi Cockburn has been great for Illinois in the paint this season, averaging 14.4 points per game and leading the team with 9.4 rebounds.
Illinois is averaging 74.6 points per game this season, while its defense is holding teams to 63.9. The Illini are shooting 45 percent from the field and averaging 13.8 assists per game.
Despite the Illini's seven-game win streak, Iowa is still ranked nationally in front of Illinois and favored in this home game. Illinois has learned how to come out on top in close games, as five of its wins on its current streak were by single digits.
Home Cookin'
The Hawkeyes are 15-6 this season and ranked just above Illinois at 18th. They will be at home in Iowa City for this matchup that could go a long way in deciding the Big Ten Conference.
Junior center Luka Garza is leading the Hawkeyes with 23 points and 10.4 rebounds per game. It will be interesting to watch the Garza-Cockburn matchup in the paint. Connor McCaffery is leading Iowa with 3.6 assists per game.
This game should end up being a classic Big Ten matchup with excellent play in the paint and solid defense. Both teams are averaging right around 40 rebounds per game.
Iowa is scoring 79.2 points per game while allowing 70.4. The Hawkeyes' rebounds, field-goal percentage, and blocks all line up almost entirely with Illinois. They are averaging four more assists per game.
The Hawkeyes are currently sitting just behind Illinois and Michigan State in the Big Ten, but they could jump into a tie at the top with a win here. While Illinois is on a seven-game winning streak, Iowa is coming off a loss to Maryland by a score of 82-72, which snapped a five-game winning streak.
What To Expect
This game should be old-school Big Ten basketball from start to finish. Look for solid defense and fierce battles in the paint all game long. With two reliable centers, the game could come down to who grabs the most boards and creates second-shot opportunities.
In Iowa's last loss to Maryland, it allowed a career-high 31 points to Terrapins guard Anthony Cowan. Illinois won't be able to exploit Iowa as well on the perimeter and will be forced into playing the Hawkeyes' game.
Although Iowa is at home and favored in this game, I like Illinois to keep its hot streak alive. Underwood has the team playing with a lot of emotion right now, and in a game that will be won in the paint, I will ride the hot hand with the Illini.