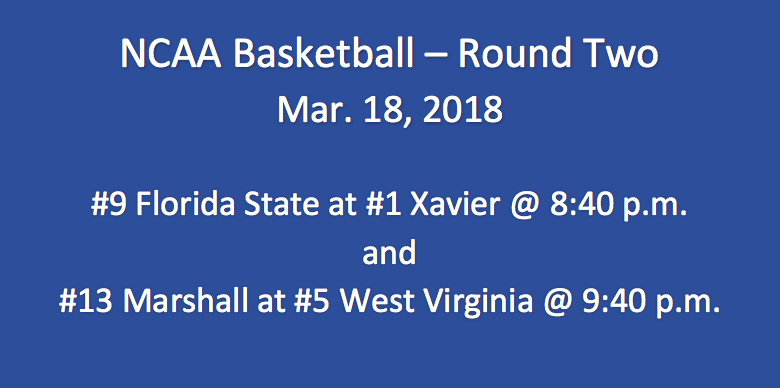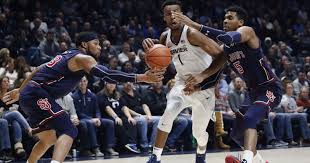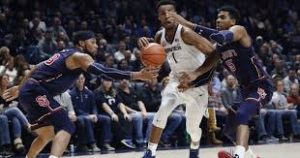 These are the final two games for what has been a week of college basketball as the 2018 NCAA Tournament finalizes the 16 teams that will play next Thursday and Friday. By next Saturday, we will know which clubs made the Elite Eight. We do know that there have already been some upsets, as the Syracuse Orange managed to beat a heavily favored Michigan State team 55-53. In other action, Purdue just got by Butler 76-73.
The first game, which starts at 8:40 p.m. E.T., has #9 Florida State at #1 Xavier. The Musketeers -5.5 and the over/under is 156.0. The second and final contest for Sunday features #13 Marshall at #5 West Virginia. That game starts at 9:4 p.m. E.T. In this match, the Mountaineers are at -13.0 and the over/under is 157.5
#9 Florida State at #1 Xavier
Midwest Region at 8:40 p.m.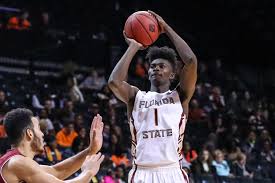 The Florida State Seminoles (21-11) beat the #8 Missouri Tigers 67-54 to have a chance to avenge their beating by Xavier in last year's tournament. The Noles were a third seed and favored in that contest. Xavier comes to this game having beaten the #16 Texas Southern Tigers 102-83.
FSU is averaging 81.3 PPG, while Xavier is putting up 84.8. The Musketeers are shooting 49% and the Seminoles 47%. The Noles are blocking more than five shots per game. A major advantage that Xavier possesses is in foul shooting. The Musketeers are good for 79%. The Seminoles are hitting just 68%.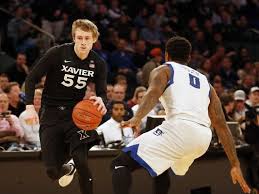 For FSU, senior forward Phil Cofer (13.0 PPG, 5.1 RPG) and junior guard Terance Mann (12.8 PPG, 5.6 RPG) are both major forces. Senior guard Braian Angola (12.7 PPG, 3.0 APG) is a good playmaker and accurate shooter.
For the Musketeers, guards Trevon Bluiett and Quentin Goodin are both essential performers. Bluiett leads all scorers with 19.6 PPG, and he contributes 5.6 RPG. Goodin is posting 5.0 APG while putting in 8.7 PPG. J.P. Macura is putting up 12.7 PPG and Kerem Kanter 10.8. Both are nabbing 4.5 RPG.
We are going to pick Florida State at +5.5. We expect a fairly close game. We're also taking the over at 156.0.
Our Picks: FSU at +5.5 and over 156.0
#13 Marshall at #5 West Virginia
South Region at 9:40 p.m.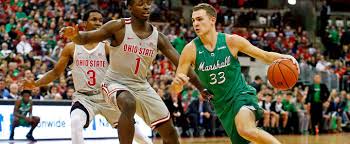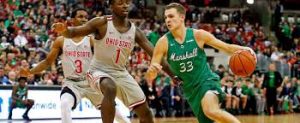 The Marshall Thundering Herd (25-10) managed to upset the #3 Wichita State Shockers 81-75. Now they are looking for another upset victory over the West Virginia Mountaineers (25-10). West Virginia got to this point by beating #12 Murray State 85-68.
The Thundering Herd can put points on the scoreboard, as they are averaging 84.2 PPG. WVU is scoring 79.8. Marshall is shooting 47% from the field, while the Mountaineers are hitting 44% of their attempts. Both teams are 76% on foul shots and 36% on threes.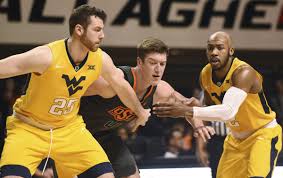 For Marshall, Jon Elmore and C.J. Burks, both junior guards, are difference-makers. Elmore can pretty much do it all, as he leads in scoring with 22.9 PPG and assists with 6.9 per game, and he is second rebounds, averaging 5.9 per contest. Burks is good for 20.3 PPG, 4.1 RPG, and 3.1 APG. Junior forward Ajdin Penava is grabbing 8.5 RPG and scoring 15.5 PPG.
For the Mountaineers, guard Jevon Carter leads in scoring with 17.1 PPG and assists with 6.7 per game. He's also taking in 4.7 RPG. Sophomore forward Sagaba Konate is a solid upfront guy in the paint, taking down 7.6 RPG and scoring 10.9 PPG. He's shooting 51% from the floor. Guard Daxter Miles Jr. and forward Esa Ahmad are both consistent scorers.
We look for Marshall to keep this game close. We're taking the Thundering Herd at+13.0. We're taking the over at 157.5.
Our Picks: Marshall at +13.0 and over 157.5
Round Two 2018 NCAA Tournament Sunday Night Picks: Final Word
That's it for our third group of Round Two 2018 NCAA Tournament Sunday night picks We have one more group to go and then it will be on to the Sweet 16. It's been a heck of a ride so far. Next week should hold even more surprises and be more intense.