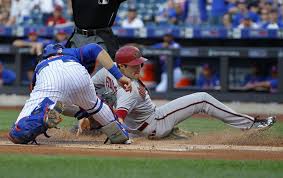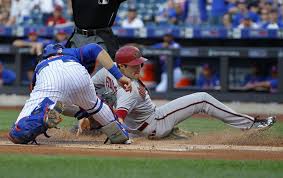 The Mets play Arizona in our MLB Pick for Monday, August 15. The game, which is scheduled for 9:40 p.m. looks interesting. The Arizona Diamondbacks (48-69) are favored in this one. In three prior meetings this season, Arizona is 3-0 against New York. The Mets (59-58) come in having won their last two, while the Backs have lost three straight. This game has very active lines, so you'll want to carefully consider when you place your bet.
Pitching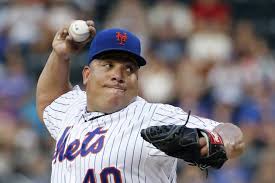 After a tough July, where Bartolo Colon (3.35 ERA, 10-6, 1.20 WHIP) earned an ERA of 5.51, the ace has settled down. He's won his one of his two August starts, notching a 1.32 ERA and pitching a total of 13.2 innings. In the other start, which was August 10 against Arizona, he got no decision. But he pitched well, allowing one run on seven hits while striking out eight.
Robbie Ray (4.57 ERA, 5-11, 1.45 WHIP) gets the nod for the Diamondbacks. He also got no decision in that August 10 Arizona won against the Mets. In that game, he gave up three hits and allowed no runs. In July, he was 1-3 with one no decision and an ERA of 4.71. In his other start in August, which he lost 11-5 to the Nationals, he went six inning, allowing six runs in eight hits while striking out 9.
Colon is on the upswing overall, while, despite having that one solid start against NY, Ray has been struggling. Throughout the season, Ray has followed a good start by a string of dismal ones.
Offense Vs. Pitching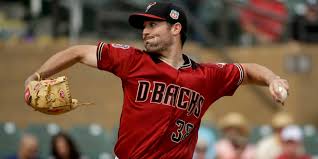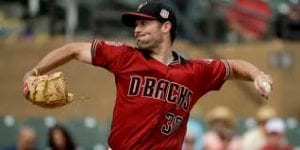 Arizona certainly holds the edge in this area. That is, they have scored 84 more runs than the Mets. However, their RS/RA differential is a whopping -128. The Mets are at +4 in that stat. That's because the Mets have allowed just 428 runs (3rd NL), while the Diamondbacks have given up 646 (15th NL). That a difference of 218 runs!
It's true that Arizona has four hitters who can jolt the ball out of the park. Segura, Goldschmidt, Lamb, and Tomas have a total of 73 round trippers and 239 RBI. The Mets counter with Walker and Granderson who have 39 homers and 84 RBI. Two of the teams other top producers, Cespedes and Cabrera (35 HR, 92 RBI), are rehabbing.
Verdict: Mets Play Arizona
The lines are moving on this game quite a bit. Look for them to tighten more as the day goes on. Right now the Diamondbacks are at anywhere from -104 to -115 and the Mets range from +100 to -115. Many lines are covering so that the teams have the same odds. You may end up seeing the Mets on the minus side and the Backs on the plus. That's how active these odds are.
We like Colon in this situation. Plus, Arizona is 19-39 at home, while the Mets are 28-28 on the road. So, take New York at the best odds you can get. If you are going to bet on Arizona with the moneyline, I'd wait. They could end up at +105 or +110 just before the game.
MLB Pick Mets Play Arizona: Mets with moneyline at -100