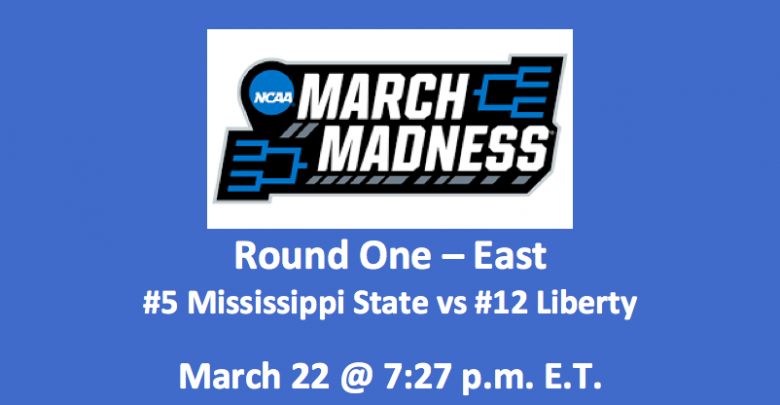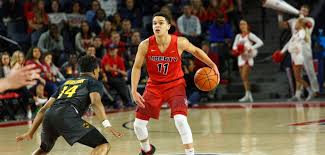 Our Mississippi State vs Liberty pick and preview for this East Region contest offers the Bulldogs at either -6.5 or -7.0. This 2019 NCAA Tournament Round One contest will be played on Friday, March 22 at 7:27 pm ET. The Mississippi State Bulldogs (23-10) finished sixth in the SEC. In the conference tournament, they made it to the quarterfinal round where Tennessee took them down 83-76. In the regular season, the 12th-seed Liberty Flames (28-6) finished on top of the ASUN Conference and also beat the Lipscomb Bisons 74-68 to win the conference tournament.
Mississippi State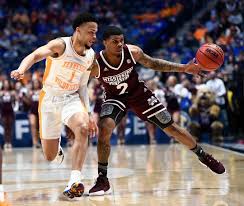 The Bulldogs are sound on both offense and defense. They're averaging 77.3 PPG, 35.8 RPG, 14.4 APG. On defense, the team is making 8.1 SPG and 5.0 BPG. They are shooting 47.2 from the field, 37.8 from downtown, and 71.5 from the free throw line. MSU guard Quinndary Weatherspoon can deliver, He's averaging 18,2 PPG and competing 50.2% of his shots. Guards Lamar Peters and Tyson Carter are also major contributors. Each are double-digit scorers. Our Mississippi State vs Liberty pick notes that forwards Reggie Perry and Aric Holman control the paint, combining for 19 PPG and 14 RPG.
Liberty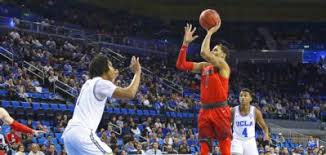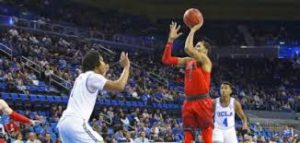 The Flames are certainly a worthy opponent. Liberty is averaging 74.0 PPG and connecting on 49.0% of their shots. They are shooting 77.1% from the free throw line and hitting 36.7% of their threes. Rebounding comes in at 32.8 per game and assist at 14.9 per game. Our Mississippi State vs Liberty pick finds that forward Scottie James secures the boards nicely, bringing down 8.8 RPG while scoring 13.1 PPG. He's a 67.6% shooter. Guards Caleb Homesley and Lovell Cabbil Jr. combine for 24 PPG and nine RPG.
NCAA Tournament Round One – Mississippi State vs Liberty Pick
This game should certainly be interesting. Although we think the Bulldogs bring a lot to the floor, we can see Liberty beating the spread. Our Mississippi State vs Liberty pick is the Flames at +7.0.
Summary East Region, Round One – Mississippi State vs Liberty Pick: Liberty Flames at +7.0