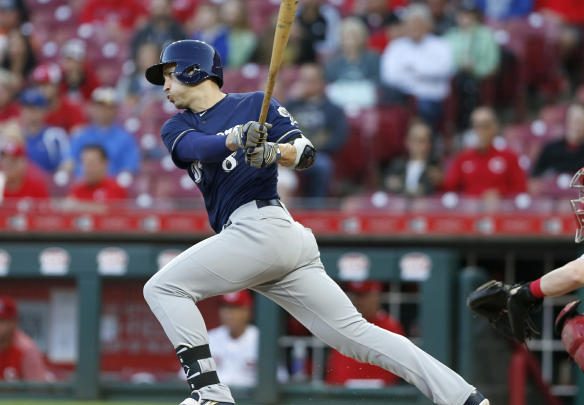 One thing you can say about Milwaukee is that they bounced back nicely after a four game sweep at Wrigley over the weekend that knocked them out of first place. The Brewers captured game one of the series against the Reds last night and are seeing a lot of love in the May 1st NL free pick tonight. Cincinnati has been playing much better, going 4-4 over their last 8. The Reds also play a Brewers team that tonight is playing their 8th road game in as many nights so is Milwaukee vulnerable Tuesday?
Anderson Gets the Nod for Milwaukee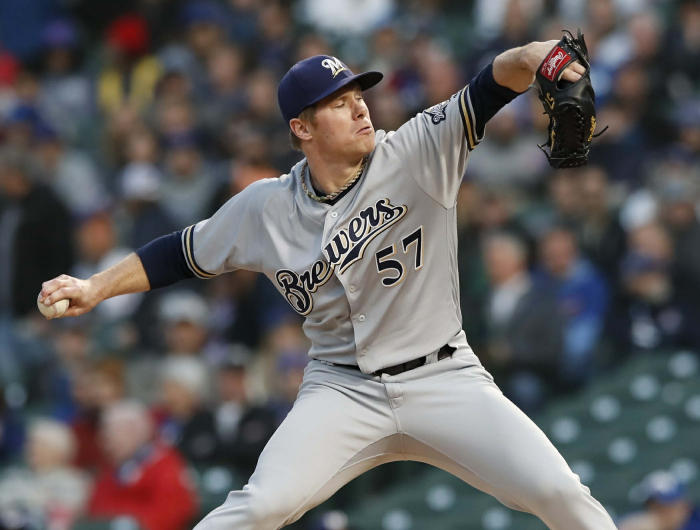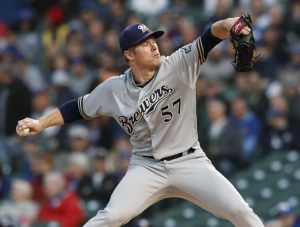 The Brewers send right hander Chase Anderson (2-2, 3.86 ERA) to the bump looking to continue his hot start to the season. Anderson has made six starts so far in 2018, allowing 2ER or less in four of them. The Milwaukee starter is all about control as he's only walked 7 batters total in his last 5 starts. Granted he doesn't strike out a lot of guys either with just 17 over that same span. Anderson should be in line for some success in the May 1st NL free pick as the Reds have just a .290 wOBA vs.right hand pitching.
It's not the pitching that manager Craig Counsell has to worry about Tuesday night, it's if the Brewers offense can continue last night's success. Milwaukee hitters were abysmal in Chicago over the weekend, getting shutout in 3 of 4 games. The bright side is that the Brewers broke out a bit in Game 1 of this series, winning 6-5 powered by home runs by Lorenzo Cain and Manny Pina. Ryan Braun could have a big game tonight as he has 4 career long balls against Cincinnati starter Homer Bailey and Milwaukee as a whole has hit .313 off the pitcher.
Is Bailey a Liability for Cincinnati on Tuesday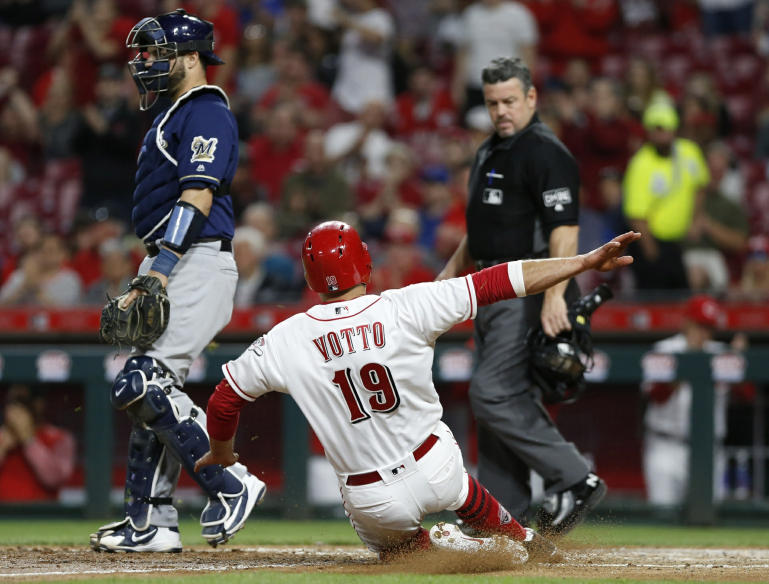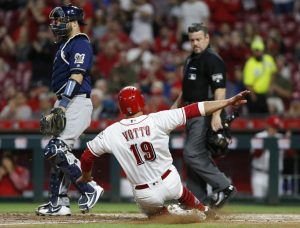 While Milwaukee sends one of the top starters to the hill in the May 1st NL free pick, the Reds have to counter with 'Hard Luck Homer.' Bailey has said 'doh' a lot so far in 2018 as he's off to an 0-3 start with a 4.19 ERA. Bailey has allowed 3ER or more in four of his last five starts and says failure to command his slider is the reason he's lobbed up 5HR in his last 17.2 IP. Bailey allowed 5HR in 21 IP against Milwaukee in 2017, but he was 2-1 against them last year.
Obviously the reason Bailey was able to win 2 of 4 starts against the Brewers in 2017 despite having a 4.71 ERA against them a year ago was because his offense gave him solid run support. That could continue tonight as the Cincinnati offense has put up 4+ runs in 7 of their last 8. The Reds have a 15 run outburst and an 8 run showing in two of their last four contests. Joey Votto and Adam Duvall both have 4 HR over the past 7 days and have hit .285 or better in their careers against Milwaukee's Anderson.
May 1st NL Free Pick Betting
Milwaukee seems like a very solid play with tremendous value as they are just -120 against a struggling Bailey. That's the same idea that nearly 80% of the public has but yet the Reds odds have dropped from +125 to +110. That movement makes this a no play for Milwaukee, but there's actually great value in the total. The line hints that Anderson may not be as sharp for the Brewers this evening and Bailey is always good for giving up some runs. Tonight's over/under is definitely up there at 9.5, but a 12 MPH shifting out to left should equal an offensive night.
Free Pick: Milwaukee Brewers / Cincinnati Reds *Over 9.5